It wasn't until her forties that Debby discovered yoga and the healing it grants the body and mind. It has helped her navigate many of life's transitions since, including a career shift into the humbling role of yoga teacher. Debby creatively guides yoga students with her earthy mix of attentive alignment, fluid movement and breath awareness. She encourages curiosity about the practice and often uses props to further enhance the asana experience. Debby's fresh ideas engage people's imaginations as students are whisked away from routine and carried along on magical yoga journeys with inspiration woven into every class, workshop, and event she leads. On her blog readers share in stories about a variety of active, healthy, conscious-living experiences. A dedicated mom to two teens, find Debby teaching kids mindfulness through puppetry, connecting minds and bodies through kinetic art, and bending and balancing on a paddleboard, while arriving most often via one of her trusty two-wheeled steeds. With no shortage of causes she champions, Debby lives her mantra – "I possess infinite potential" – daily.
Curious Students Needed:
Week of May 17th
Sun

Sunday

Mon

Monday

Tue

Tuesday

Wed

Wednesday

Thu

Thursday

Fri

Friday

Sat

Saturday

05/17/2020

05/18/2020

11:00 am: DEEP STRETCH - RESTORE

Deep Stretch / Restore is an active stretching class that targets primary muscle groups surrounding the hips, hamstrings and upper back. Living in a forward facing, seated world, these areas tend to be tight for everyone. Tight muscles can cause imbalance and pull the body out of alignment. This class begins with warm-up movements to build heat and prepare the muscles for stretching. MANY poses are done on the floor and held for 1-2 minutes. Holding poses for longer periods of time and focusing on breath gives the body time to fully relax and open.

Deep Stretch / Restore is an accessible class that everyone needs – athletes, advanced practitioners, weekend warriors, first time yoga students and everyone in between. Focused stretching allows muscles to relax and lengthen, which puts less strain on the skeletal system and reduces tension throughout the body. Students who take this class regularly report fewer injuries and improved sleep.

Restore is a great class for first time yoga students. Neither experience nor flexibility are required, just an open mind and a willingness to have fun while trying something new.

05/19/2020

7:00 pm: ONLINE YOGA FOR ATHLETES - TUE 7p

Athletes recognize how paramount fluid breathwork is to supporting a relaxed body and mind when performing at a physical limit. Climbers specifically. So, we begin each class focusing on our breath and slowing it into deep diaphragmatic breathing. Once connecting to this centering, stress-relieving ingredient, we begin moving energy though our bodies with a vinyasa flow, core work and stretching exercises, that will build strength for the cruxes of our chosen sport.

Complementing your athletic endeavors with a regular yoga practice, you can benefit from improved stamina, flexibility, agility and centering. In addition, yoga enhances proprioception, a vital ingredient in all sports. This class will be tailored to athletes and specifically climbers, so we can all stay in tip top mental and physical shape through this stay-at-home timeframe.

---

Understanding how many millions of people have lost their jobs and their source of income, I have offered classes online for free since the beginning of this global pandemic (mid-March, 2020). If you have found any of them helpful in your journey and are able to contribute, here are my payment accounts. If you are not able, please continue to take class and take care of you. The world needs you. Thank you.

I taught yoga to climbers and other athletes on Tuesday nights at Climb So iLL, an indoor climbing gym in downtown St. Louis opened by two brothers 8 years ago. I will again. For now, I will guide this class online.

7:00 pm: POSTPONED: ALL LEVELS YOGA at Climb So iLL

This is an all levels accessible yoga class held upstairs at

Climb So iLL

in downtown St. Louis. We will emphasize alignment and adequate breathing, while focusing on flexibility and strength. Some specific functional movements will be offered to help your climbing or sport of choice. I love to customize classes based on needs expressed, so come ask how yoga can help. If I can offer you movements to address your issue that night I will, or I'll find solutions and bring them back!

Yoga is an excellent way to improve flexibility and overall fitness. It complements climbing well, and vice versa, which is why Climb So iLL offers classes two times per week. On Tuesdays with me and Thursday nights, catch class with Anne Schweitzer.

Premium Members: Free. Standard Members: $5.  Day Pass Users: $10. 20 Participant Maximum

05/20/2020

05/21/2020

9:45 am: POSTPONED: ROOT Yoga

ROOT Fundamentals is a signature yoga class of LifePower Yoga at Life Time Frontenac. ROOT's intention - providing a welcoming entry point to LifePower Yoga. It is designed for students new to yoga, students dealing with physical limitations or injuries, and experienced students who are looking to slow their practice down. This class has a therapeutic quality to it by allowing students to feel more, look inward and heal deeply. Life Time opens in Frontenac December 12, 2019.

Wednesdays 8:30-9:30am
Thursdays 9:45-10:45am
Saturdays noon-1p

7:00 pm: POSTPONED: SURRENDER - YIN YOGA

This class will reconvene when Life Time Frontenac reopens.

Learn to Let Go

This slow, meditative yin-yoga practice is designed to mindfully stress your body's connective tissues as you breathe into the ever-changing sensations that arise in long-held poses.

What to Expect

You'll be guided through a series of passive postures, mostly done on the floor. Poses are held for up to several minutes, allowing fascia and joints to gradually compress or release. This class is suitable for all experience levels; you'll learn to utilize your breath and observe your natural tendencies when faced with discomfort.

Why it Works

Physically, long-held yoga poses mobilize and lubricate the joints and can help make these tissues more flexible. Mentally, these poses challenge you to meet arising resistance with mindfulness and self-compassion, teaching you to find the middle ground between craving and aversion.

05/22/2020

5:45 pm: POSTPONED: Yoga Happy Power

Friday nights 5:45-6:45pm we yoga now.  Join a family of yogis at YogaSix in Creve Coeur on a journey learning new poses each week and powering through an hour of a Power Yoga class. Each week's menu for Yoga Happy Hour will include a suggestion from a student from the previous week.

Nov 8: Crow Pose - Bakasana
Nov 15: Side Crow - Parsva Bakasana

5:45-6:45pm Power Yoga at @yogasix_crevecoeur.

05/23/2020

12:00 pm: POSTPONED: ROOT Yoga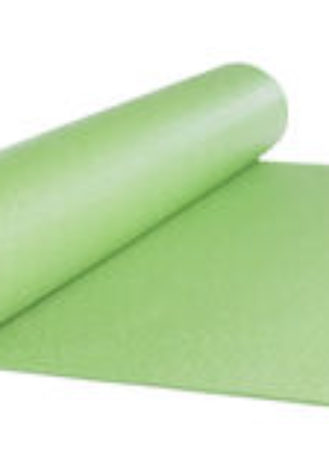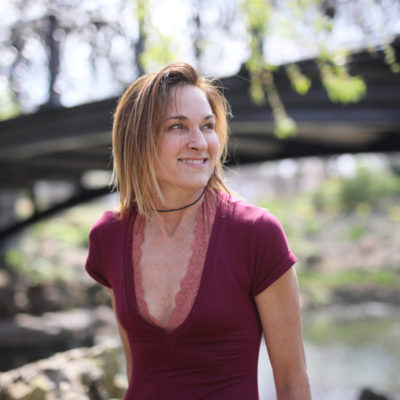 Debby Siegel, MSA, RYT
Debby's class offerings are unique and connect people from all walks of life. Learn more about Debby and her current yoga offerings on this site, and find your way to one, unleashing your soul's infinite potential on a mat, paddleboard, or canvas today.
With a master's in marketing and over two decades of experience, Debby now offers marketing consulting services to yoga studios, owners, yoga teachers and as a component of yoga teacher training programs. She has written a 1-2.5 hour "Business of Yoga" workshop as an adjunct to YTT programs. To learn more about her marketing programs, contact Debby today.
Be Seen. 
Our smart phones are constantly buzzing, flooding us with digital messages every day. The world is only getting faster-paced, making the calming powers of mindfulness more imperative than ever.  This frenetic digital world also provides platforms for businesses and entrepreneurs to be discovered. Debby can help with both. In addition to guiding mindful yoga practices, Debby teaches digital marketing and offers web content, email newsletters, and social media marketing to small businesses.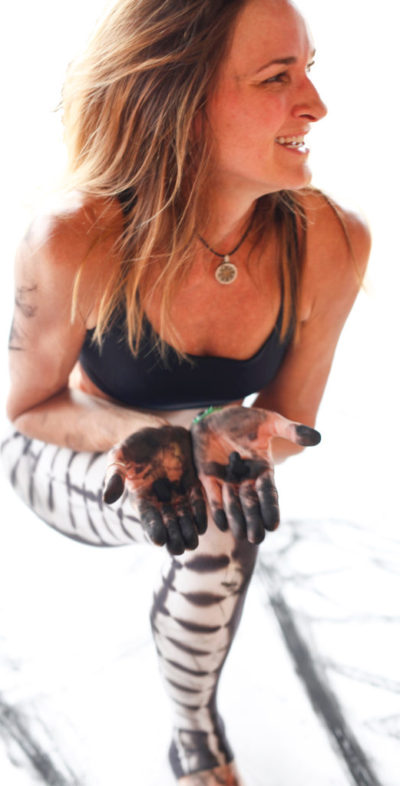 Unique Experiences
Naturally playful with an inquisitive approach, Debby inspires students and followers through creative one-of-a-kind opportunities to inquire with a childlike sense of wonder. Connecting becomes an automatic biproduct. Learn more about her annual yoga and music festival in Southern Missouri – Manifest Station and other retreats she's participating in this 2020 season.
Upcoming Festivals & Retreats
April 16-19, 2020: Spring Celebration, Kansas City, KS
May 1-3, 2020: Manifest Station – Midwest Music + Yoga Festival, Lesterville, IL
August 28-30, 2020: ReJuvenation Retreat, Kansas City, KS
September 13-15, 2020: Sugar Creek Music Festival, Benton, IL
December 27, 2020 – January 1, 2021: EQUILIBRAR, Tulum Yoga Retreat, Tulum, MEX