ADHIROHATI: Rise Above.
DEC 28, 2018 – JAN 2, 2019
Join Sarah Fuhrmann, Josh Lynn, Christine Kick and Debby Siegel for a New Year's yoga retreat on the western shore of Costa Rica!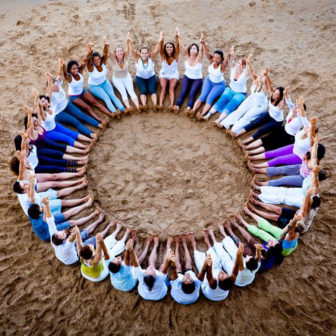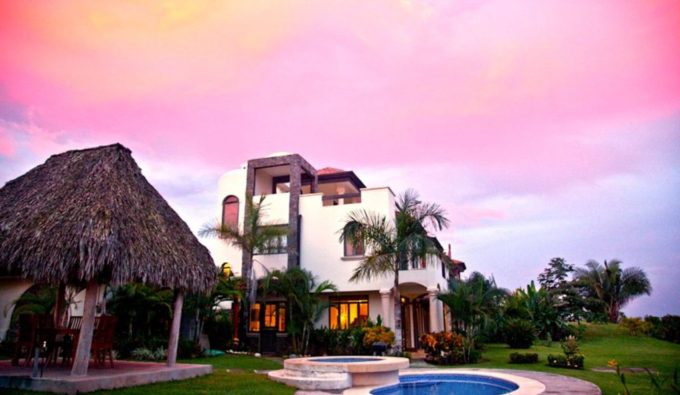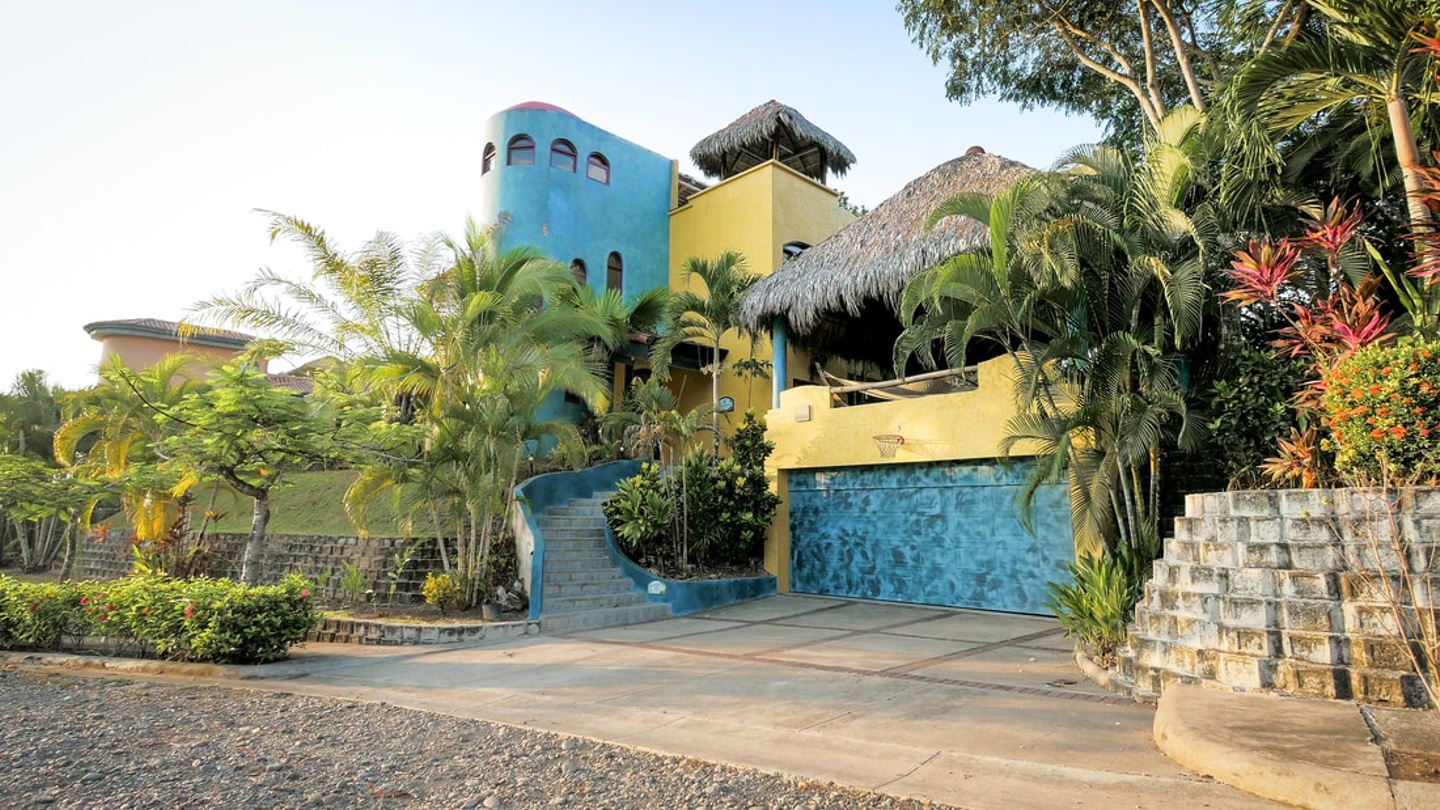 5 NIGHTS / 6 DAYS
Each of the day's activities is based on one of the six Tantric Yoga Qualities of Consciousness. These concepts invite you to fully engage, nurture and grow yourself and others. You will dive into inquiry through two yoga offerings per day, music, communal connection, exciting adventures, massage, acro yoga, thai yoga and personal time for yourself.
This large estate is comprised of three spacious homes, offering both togetherness and privacy. The homes are next to each other on top of a hill with panoramic ocean views, serene surroundings and cool breezes. Guests can easily go from one to the other through the gardens. Each home has its own kitchen, laundry, rooftop terrace and its own pool!
Daily Offerings
Click on the day to see what's in store for you.
Creating Kula

Kula: Collective, community, family. We are all interwoven and interconnected. 

3:00-5:00 Arrive, check-in and get to know your tribe of fellow yogis! 
5:00-6:00 Welcome and Vibe with Your Tribe Workshop
6:00-7:00 Community Dinner
7:30-8:30 Restore YOU Flow
Connecting Chit

Chit: Divine Intelligence: It lives in us all. It is awakened through our abilities to be in awe of the world around us. Wake up your Chit through body, mind and environmental explorations:

7:00-8:00 Community Breakfast
8:30-9:30 Awaken YOU Flow
9:30-12:30 Personal time
9:30-12:30 Rainmaker Day Tour Group 1:
We start our adventure in one of the most beautiful and amazing rainforest habitats of Costa Rica. We start walking along the Rio Seco's edge. Hand rails and easy-to-follow footpaths, along with observation platforms, allow you to observe waterfalls and photograph the rich biodiversity this unique site has to offer. Rainmaker is home to Morpho butterflies, varieties of birds, the colorful poison dart frog and thousands of unique plant species. Depending on the time of year, visitors are also afforded sightings of indigenous reptiles and other animals that make their way down to the water. At the end of the walk a pristine waterfall pool will beckon you to enjoy a refreshing dip.

Continuing up the trails, visitors will come to the Canopy Bridge system. This system consists of suspension bridges, built to U.S. engineering standards. The six sections total 250 meters, spanning from platforms attached to massive hardwood trees to create the most impressive Canopy Walk in Costa Rica. The design permits minimal forest impact, giving our participants an opportunity to explore the majesty of the forest canopy from a bird's eye view. 

1:00-2:00 Community Lunch at Rainmaker
2:00-5:00 Rainmaker Day Tour Group 2:
(see Rainmaker Day Tour Group 1 description above)
2:00-5:00 Personal TIme
5:00-6:00 Intelligent Connection Workshop
6:00-7:00 Community Dinner
7:30-8:30 Restore YOU Flow
Engaging Svatantrya

Freedom; independence; choice. The realization that we are unbound and have limitless potential is a liberating and enlightening change in perspective.

On day three, embrace your power of choice and free will. Step into the driver seat of your experience. Chill at Esterillos Oeste Beach with some of your fellow Kula, or hang out by the poolside with cocktail in hand. Pamper yourself with a massage or choose from a vast array of optional excursions. What you do is your choice!

7:00-8:00 Community Breakfast
8:30-9:30 Awaken YOU Flow
10:00-3:00 Exploring Svatantrya.
Take this time to give yourself what you really need. Join Sarah and Josh at Esterillos Oeste, a beautiful Black sand beach located only about ten minutes from Del Pacifico Estate and five minutes from Del Pacifico for connection, play and exploration (and maybe a few fruity drinks.) Or choose from some of the awesome excursions offered via Pura Vida Casas. You'll get to decide what you put into the day; whether you need some time to unwind or an exciting excursion.
3:00-5:00 Personal TIme
5:00-6:00 In the Seat of Empowered Choice Workshop
6:00-7:00 Community Dinner
7:30-8:30 Restore YOU Flow
Embracing Purnatva

Purnatva: Fullness: the idea that everything is enough and perfect as it is and is always evolving. On this last day of 2018, it's time to shed the layers of untruths and stories you've been holding onto and realize your true, whole self. Dive into inquiry and find what you wish to leave back in 2018. Make sure to write them down because you'll be setting them on fire at our NYE Kula Party!

7:00-8:00 Community Breakfast
8:30-9:30 Awaken YOU Flow
9:30-12:30 Personal Time 
1:00-6:00 Catamaran Sailing Manuel Antonio:
Your tour begins onboard one of Costa Rica's Catamaran sailing vessels. Marvel at the unspoiled beaches and lush pacific coastline while we navigate past the scenic offshore islands that serve as the nesting grounds to countless marine birds and their young. We may witness native spotted dolphins frolicking and jumping in our boat's wake as we keep an eye out for giant sea turtles and migrating humpback whales. Swimming and snorkeling encouraged after you feast on a delightful dinner with all your yoga friends (just don't forget to wait 30 minutes.)
7:00-8:00 You Are Whole Homa Fire Ceremony
9:00-12:00 NYE Kula Party!
Delighting Shri

Shri: Beauty, wealth, delight, auspiciousness, affirmation and prosperity. You are full of limitless potential.

Wake up to 2019 and join your Kula for a day of delight, wealth and infinite abundance. What is it that you want to captivate? On this last day together and on this first day of the New Year, step fully into you and embrace what is calling: adhirohati!

7:00-8:00 Community Breakfast
8:30-9:30 Awaken YOU Flow
9:30-4:30 Delighting Shri: Invite limitless possibility into your last full day in Costa Rica with your Tribe. Is there an excursion you want to take on? Maybe you need some extra pampering time, or join some of your Kula at Jaco beach for some of the best surfing in Costa Rica! After grabbing some lunch, head back to the Estate for a private jewelry shopping event, benefiting Seeds of Hope.
5:00-6:00 Thrive in 2019 Workshop
6:00-7:00 Community Dinner
7:30-8:30 Restore YOU Flow 
Revealing Rahasya

Rahasya: The Secret: The realization that possibility is around every corner at every moment if we choose to see it.

Spend the final hours with your Kula flowing, connecting, uplifting and providing the space for possibility to Adhirohati: RISE ABOVE!

7:00-8:00 Awaken YOU Flow
8:00-9:30 Community Breakfast and The Gift Ceremony
9:30-10:30 Check-out and Departure
Early Bird offer through July 1, 2018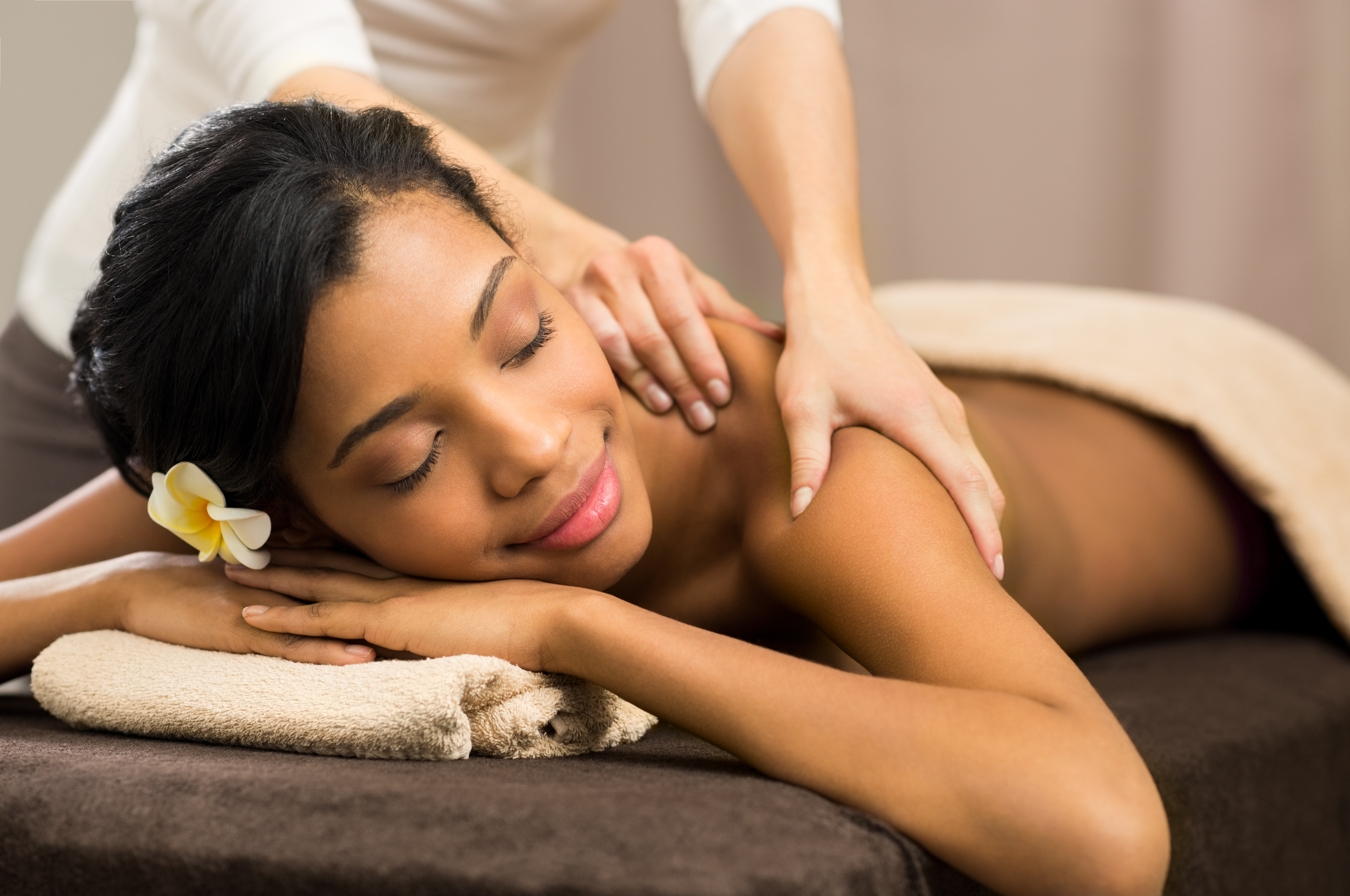 Healing Massage by
Denye Mcguire
As part of the experience self care matters and that's why a massage or Pranic Healing session is included in your trip. You will be able to book time with Either Denye or Josh. 
Massage and healing energy transformed Denye's life. She has since made it her  passion to give and share them with everyone.  Denye believes in connecting mind/body/spirit to create emotional balance, well-being and overall health. Trained in Swedish, Deep tissue, Thai bodywork, Pranic Healing and intuitive healing energy, she will customize your session to meet the your individual needs. Whether that's creating pain relief, personal renewal or simply relaxation. 
LIKE , SHARE AND FOLLOW US