Bend, Breathe and Bliss Out FEB 17
February 17 @ 11:30 am

-

1:30 pm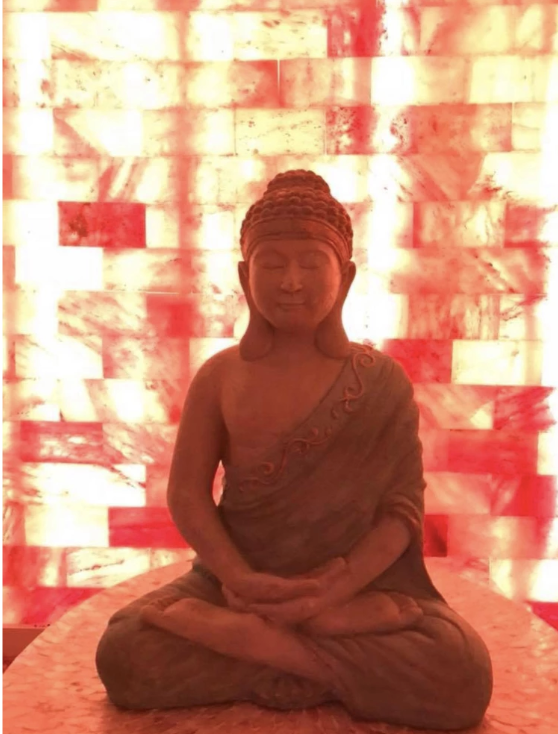 Bend: 11:30a-12:30p
60-minute Mixed Level Yoga Class with Debby Siegel
Explore movement and mindfulness in a therapeutic yoga class intended to help you focus and be present in your body rather than stuck in your head. After breathwork (pranayama), warming up the spine (pratapana) and Sun Salutations (surya namaskar), we will move through a sequence of postures slow enough to refine and strengthen each pose, and then flow in a moving meditation.
All levels of Yoga practitioners will find their personal challenges, as you carefully and consciously move through this one hour class.
Breathe:  12:45-1p, 1-1:15p, 1:15-1:30p
15 minute Salt Mine Sessions
The 500 square foot Salt Mine at Breathe & Bend will heal from within by allowing you to breathe medical grade salt, opening your bronchial system, increasing your oxygen intake, and your red blood cell count. In addition, salt inhalation may reduce anxiety and depression while improving your overall health and mood. Salt rooms are also known to help stress, COPD, asthma, cystic fibrosis, upper respiratory conditions, depression, anxiety, and skin disorders. Join in for one of three 15 minute beach themed meditation sessions limited to 10 people each.
Bliss: 12:30-1p, 1-1:30p
30 minute Heated Yin Yoga with Scott Ferguson
Yin is designed to help you sit longer, and more comfortably, in meditation by stretching connective tissue around the joints (mainly the knees, pelvis, sacrum, and spine). A passive practice, Yin Yoga involves variations of seated and supine poses typically held for 3 to 5 minutes, accessing deeper layers of fascia. Scott will lead two 30-minute sessions of Yin Yoga using all the props: bolsters, blocks and straps. Join in for one of two 30 minute Yin sessions or try both.
Refreshments provided throughout this event that is being partially underwritten by Michael Herr Fine Jewelry.
Details
Date:

February 17

Time:

11:30 am - 1:30 pm

Website: