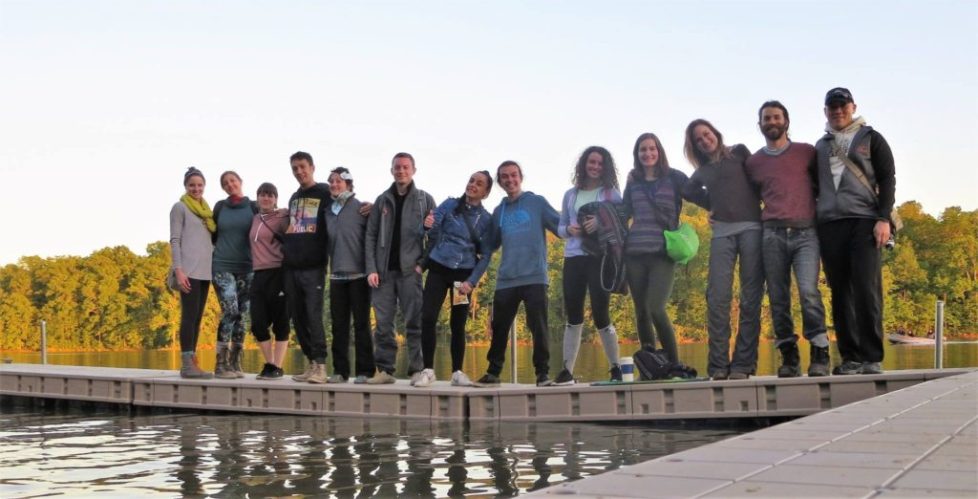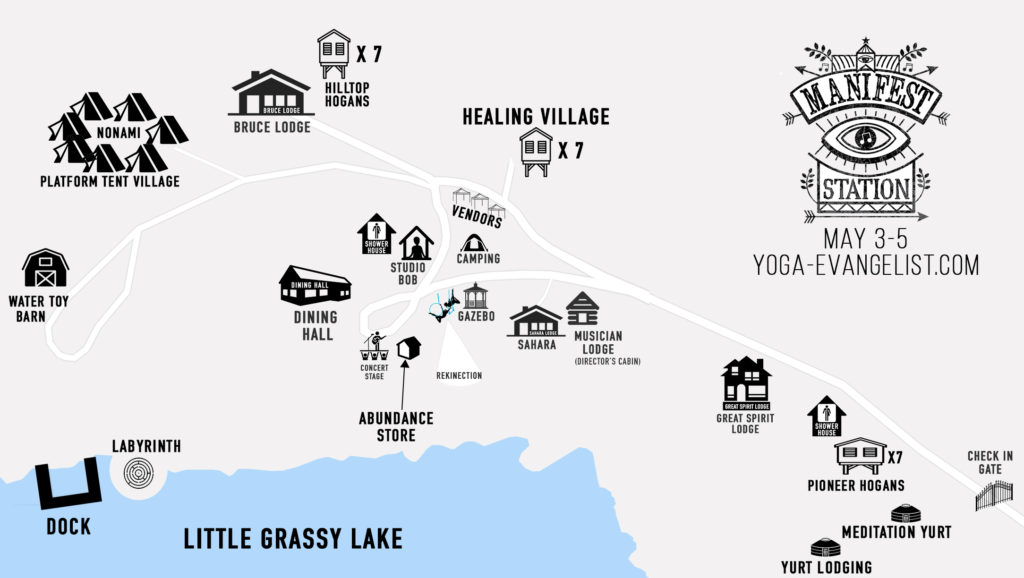 Here's an idea of the accommodation options available on this former girl scout camp's 257 acre property. All accommodations include 5 vegan meals – dinner Friday night through brunch on Sunday – served in the dining hall and on the patio outside it.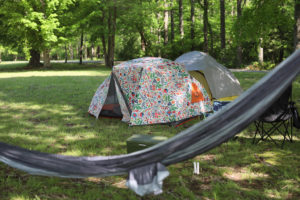 Tent Camping
You can bring a tent and set up in a couple different huge fields. One is at the hub of the property with views of the stage (distant, but there) and near Healing Village. The other areas are around the bend by the lake. There are public shower houses.
If you want a/c and a private bathroom, we have that. No matter the lodging you choose, it's one price for 2 nights / 5 meals. The rooms / beds are all first come, first serve, so register asap.
---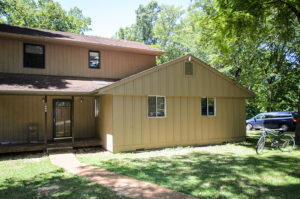 Co-Ed Great Spirit Lodge – AKA "The Big House"
6 bedrooms, 3 bathrooms, full kitchen, numerous common areas, large deck, heat and A/C – Co-ed Lodging. Four bedrooms can sleep 4-8. A distance from the stage and activities toward the front side of the 250 acre property. Accommodates 24.
---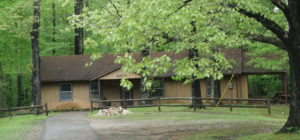 Co-ed Bruce Lodge
Includes a wood burning fireplace, common area, two dorm style rooms, showers & bathrooms, heat & A/C. Accommodates 24 in 2 rooms with 10 beds and one room with 4 – Co-ed Lodging. Back in the woods near the lake.
---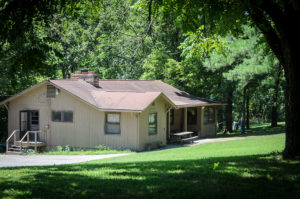 Women only bunkhouse – Sahara Lodge
Includes a wood burning fireplace, common area, 2 dorm style rooms with twin size bunkbeds, kitchenette, new showers and bathrooms, heat/AC – accommodates 24 – Women's Lodging. Next to the music stage and all the activities. First Come First Serve on the bunks.
---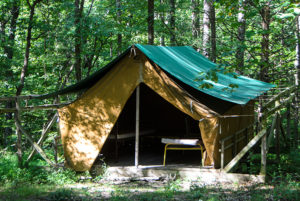 Platform Tent Village
There is one village – NoNami – back in the woods near the lake and a little jog from the stage and center of activities. It has 7 platform tents. There is another Platform Tent village with five tents that have 2 twin size beds each in them up at the very front edge of the property. It is called Rocky Ledges and is, as of May 2019, flanked on each side with yurts.
---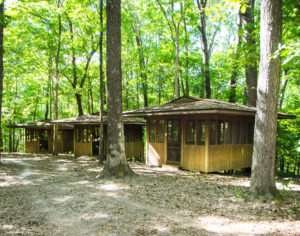 Healing Village
These are Hogans in Whippoorwill and will house our healers for Manifest Station's Healing Village. Please visit them and find some healing energy for you and your family.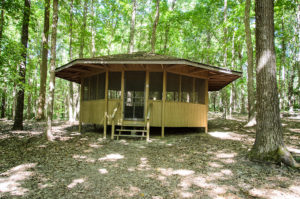 Hogans
There is a village of hogans behind Bruce Lodge called Hilltop. It has 7 hogans with a community center and outhouses. There are also hexagon shaped huge hogans (photo above) at the furthest from all activities at the very front of the property in Pioneer Village. Bring a group and grab a Hogan – Screened door & windowed, no electricity wooden structures arranged in little villages tucked back in the woods away from the activities / stage / dining hall – Each can accommodate 6-8. The Hogans in Whippoorwill will house our healers for a Healing Village.