MANIFEST STATION
All-Inclusive Yoga & Music Festival
Camp Taum Sauk
Sep 23-25, 2022
BUY TICKETS
Facebook
Instagram
Facebook Event
Healer / Vendor Application
Volunteer Application

FAMILY FRIENDLY
Families are part of our community. Kids activities coincide with adult classes.

MIDWEST LOCATION
Near Elephant Rock State Park in the Ozarks of southern MO at Camp Taum Sauk

OVER 30 YOGA & MOVEMENT CLASSES
Feel the vibrations move through your body while exploring your breath.

LIVE ENTERTAINMENT
Diverse expressions of sacred art demonstrating our shared relationship as a global community of devotees

PLANT-BASED FOOD
Four prepared vegan meals and snacks along with coffee and tea all weekend.

HEALERS
Come as you are and find what you need from masterful healers in our healing village.
We'll create a utopian commUNITY in the woods of southern Missouri for a weekend, playing and elevating our vibrations with live music, entertainment and creative class offerings at Camp Taum Sauk's 145-acre property on the Black River. National touring musicians performing throughout the weekend. Campfire sound jams into the evenings. Community includes family. Kids activities included all weekend. Many paralleling the movement and yoga classes for adults, so parents can be more present. Yoga and movement classes led by outstanding teachers from around the U.S. and include everything from AcroYoga to Yin. Find our Healing Village filled with ways for you to further your journey toward that higher self. We go to great lengths to recycle our waste and procure a good portion of our food from local farmers. Your retreat price includes four prepared vegan meals, snacks, coffee and tea at this festival for all.
You may choose to practice yoga indoor or out, frolic in various outdoor and lake adventures, experience acro yoga, belly dancing, buti and hooping, and / or try out your circus skills and fly on a lyra, all with lots of love and laughter. Come find your vibe with a weekend of conscious music headlined by Dub Sutra, centering friendships, joyful play and nourishing food. Accommodation options range from DIY tent camping, to bunking in air conditioned lodging, to RV hookups. Paths for cycling, trails for hiking, water for floating, even rocks for climbing are all on the property just a 2 hour drive from St. Louis.
Elevating our vibrations with live music from select conscious musicians headlined by Dub Sutra, aerial performances by ReKinection, campfire sessions and flow arts entertainment nightly. 
From acro yoga, aerial skills to yin, creative class offerings for everyone in the family. Classrooms for Solar Yogas, Lunar Yogas, Movement Classes & Meditation, all offered by thought leaders from around the country.
Debby Siegel, Christine Kick, Tim DeWitt, Chris & Charlotte Proud, Laura Lockton, Andrew Eppler, Ciara Brewer, Kelsey Kaleta, SiriAtma Kaur, Casey Renee, Amber Reeder, Tia Adkins, Danielle Arzt, Danielle Morningstar, Meredith Trewolla, Rachel Roberts, Hanna Wyland, Shenee, Jordan Serpentini
Your retreat price includes four prepared plant-based meals (Friday night dinner, Saturday brunch, Saturday dinner and Sunday brunch) snacks, coffee and tea all day at this festival for all.
WIND & THUNDER = 2 Stages of Music & Entertainment
Sep 24-26, 2021
ReKinection

ReKinection is a collaboration of guides, performers, musicians, artists and writers conspiring to inspire empowerment and embodiment. They'll be performing and teaching aerial acts as well as fire spinning at Manifest Station Volume 5.
Warming hearts around the globe, Christopher Hawley has a natural gift for making people feel good with his music. The Los Angeles-based artist blends genuinely positive vibes, inspiring lyrics, transcendent guitar work, and danceable grooves within his well-crafted songs sure to grab your heart strings. Chris will be performing on both WIND and THUNDER stages at Manifest Station Five.
Two Cities One World is more than just a clever moniker referring to St. Louis and Sofia – Anna and Jared's cities of origin. It's been their defining mission since joining forces to spread a positive message around the world with their beautiful, rhythmically eclectic music. These artists command truth, spread love and inspire people to do great things. You're going to need to bring your dancing feet for this one.
JD Hughes & The Fuze is a funk infused jam band, inspired by the rich, cultural diversity of their hometown of St. Louis. Their sound embodies a heavy 70's vibe, combining a lively blend of funk, jazz, rock, & reggae best described as "jam funk jazz". The band's conscious lyrics will inspire your mind, the the funky bass lines blended with smooth horns will inspire your body, and their music will inspire your soul.

Stella Lumina

Stella Lumina's style it styleless, her groove timeless, and her love ginormous. This live looping artist brings good vibes everywhere through high energy feel good music with depth that matches her soul.

Jeni B – That Folkin' Girl

Music from the heart about the human spirit. A soulful blend of jazz, Americana, folk and old country, journeying into a sound all her own.
This collaborative project of husband and wife, Chris and Charlotte Proud, along with guest musician John Mark Aladeen will be combining modern sound technology with ancient vibrational healing techniques, to carry Manifesters on an inward cosmic journey to stimulate a positive state of mind.
Yoga :: Movement :: Meditation :: Speakeasy
Over 50 Classes Available
Experiences

SOLAR YOGA – Sūrya:

Acro Yoga with Christine Kick

Aerial Workshops with ReKinection

Ashtanga Yoga – Andrew Eppler

Buti Yoga with Amber Reeder

Kids Yoga and Activities with Casey Renee

Earthing Yoga with Debby Siegel

Fledgling Yoga with Rachel Roberts

Inversions with Christine & Tim

LUNAR YOGAS – Chandra

Celestial Communications with SiriAtma Kaur

Heart Open: Restore Flow + Connection with Hanna Wyland

Introduction to Classical Thai Massage with Andrew Eppler 

Yin Yoga with Tim DeWitt

Yoga & Minimalism (Niyama Mindfulness) with Ciara Brewer

Yoga Nidra with Debby Siegel accompanied by Thom Pallozola

MOVEMENT – Taraka:

Belly Dancing with Veils with Kelsey Kaleta

Ecstatic Dance with DJ ShakTIERRA

Find Your Flow Prop Playshop with ReKinection

Hooping by Casey Renee

Plant Walk with Adam Weiss

QiGong by Meredith Trewolla

SUP Yoga with Danielle Art

MEDITATION / BREATHWORK / SPEAKEASY – Prithvi:

Aromatherapy 101 – Meredith Trewolla

Beyond Decluttering, Minimalism & Van Life with Ciara Brewer

Chakra Meditation with Kelsey Kaleta

Kundalini with Crystal Bowls with Danielle Morningstar

The Metaphysics of YOU with Reverend Tia Adkins

Sound Bath with Danielle Morningstar

Tranformative Breathwork with Shenee Alexa

VAN LIFE with Derek Vollinger

Welcome to Inner Space Reiki / Sound Bath with Stella Lumina & New Age Voyager

 
St. Louis, MO
St. Louis, MO

TIM DEWITT, 550 RYT, AYI

St. Louis, MO
Kansas City, KS
St. Louis, MO
St. Louis, MO
St. Louis, MO

REV TIA ADKINS

St. Louis, MO
Akron, OH

AMBER REEDER, RYT

St. Louis, MO
La Cygne, KS

SHENEE ALEXA, LMT

Planet Earth

MEREDITH TREWOLLA

Kansas City, MO

ANDREW EPPLER, 1000 ERYT

Oklahoma City, OK

DANIELLE ARZT RYT

Springfield, MO
Healing Village

Healing Village is a small community of tents along the creek (see map). We are accepting conscious vendors who want to bring their own tent set up be a part of the Healing Community. For the form and more information, CLICK HERE. 

Healing Village

Chakra balancing through the use of tuning forks by The Bing.

Usui Holy Fire Reiki and Healing Touch Energy Sessions by Meredith Trewolla

Reiki Sessions by Shenee Alexa

Macrame and Woven art by I Literally Can Knot

Handmade Percussion Instruments by Thomdawg Music   Sound Healing and Reiki Tuning by Reiki Master Allison Satkowski.   Advanture – We build vans. You build adventures.   Luminous Essence – Hand-Made, Mosaic Stained Glass Windows & Crystal Jewelry   Starfiregigi – Hand dyed silk flow flags, hula hoops, and flow props.   Sacred Practice Reiki Studio STL – Reiki & Sound Bowls (Singing bowls are intuitively sounded and if appropriate, bowls will be placed on the body.)   Soul Seat – The chair for cross-legged sitting. Handcrafted in the USA.   Human Art by Jessica Dana – Face & Body Paint   Jordan Serpentini – Chakra Clearings, Cranial Sacral Massage, and a Reiki Attunement   Transcendent Remedy – Massage Therapy  
Manifest Station Guides
Healing Village Application
Early Bird Tickets
Manifest Station Schedule
Kids Activities
Class Offerings
VOLUNTEER & receive a tent camping ticket for your time!
Healing Village
Sponsors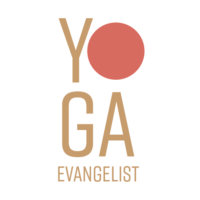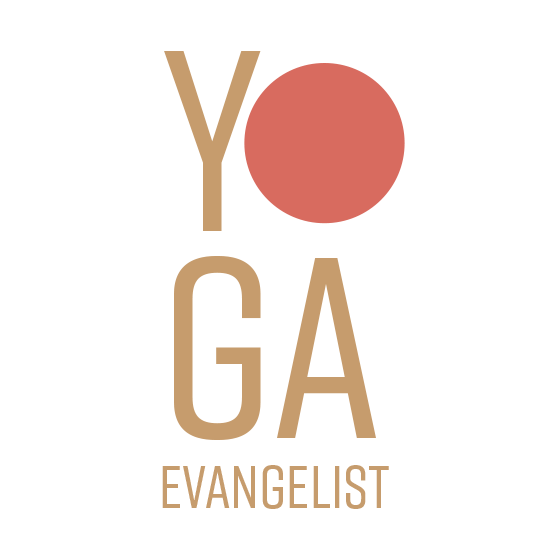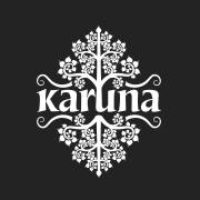 REFUND POLICY
Refunds are available. Up to 30 days prior to the event start date, ticket holders may request a full refund, less any transaction fee. From 29-14 days prior to the event start date, a 50% refund (less transaction fees) is possible. Closer than 14 days, no refunds are available.