ONLINE CHAIR & PROP YOGA - MON 10a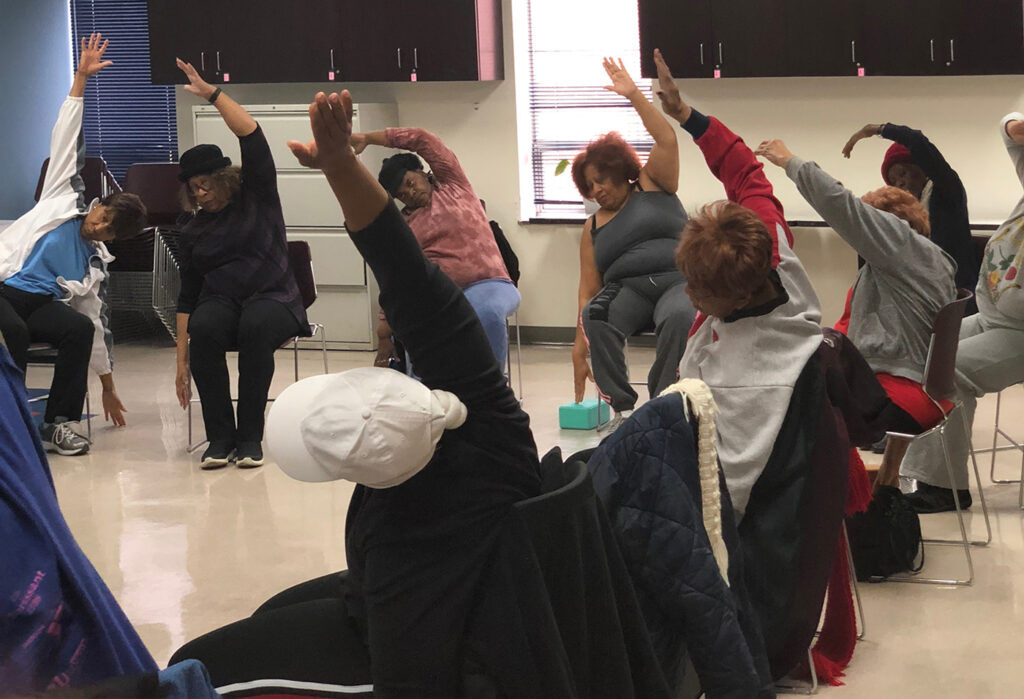 Yoga is for every body. If you are in this moment wanting to support your body by practicing from a char, try this class. We will use chairs, blocks (or books or plastic food containers), straps (or belts or scarves) and you. And..... you can be wearing whatever you want! It's all from the security of your home base.
Expect to:
connect to your breath
explore the mind-body connection that gets you out of your head and into your body
move into poses you recognize in yoga that are now supported by a chair
rest in savasana and allow your body to incorporate the new wisdom of each yoga experience
I have voluntarily taught chair yoga to students in north St. Louis county at their library in the past and will again. Many students that attend don't own yoga mats or are not able to stand for long periods, or have other mobility issues.
Please prepare for class by gathering your armless chair and all your prop items. Then make sure you have a drink of water to stay hydrated while moving the body.
Props can be those found in a yoga studio or items from your home:
for yoga blocks - thick hard cover books or sturdy plastic storage containers (think shoebox size)
for bolsters - pillows or couch cushions or a rolled up towel
for blankets - blankets or a rolled up towel
for straps - belt or scarf