ROOT Yoga - SAT 12:15 (LIVE STREAM TOO!)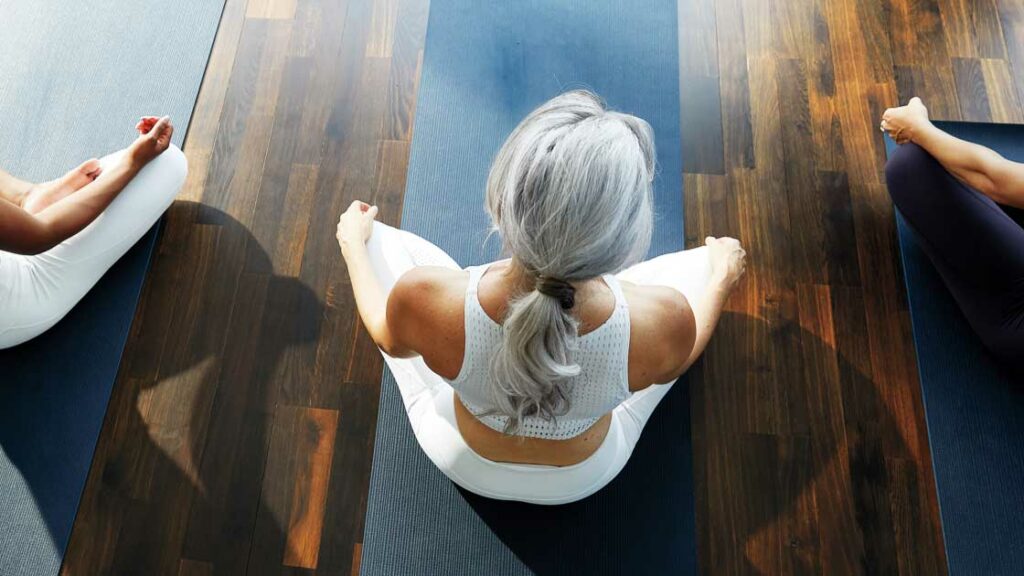 Life Time Frontenac
2051 South Lindbergh Blvd
ROOT Fundamentals is a signature yoga class of LifePower Yoga at Life Time Frontenac. ROOT's intention - providing a welcoming entry point to LifePower Yoga. It is designed for students new to yoga, students dealing with physical limitations or injuries, and experienced students who are looking to slow their practice down. This class has a therapeutic quality to it by allowing students to feel more, look inward and heal deeply.
LIVE STREAM THIS CLASS! As of February, 2021 this class will become a hybrid version where I will guide students in class while a camera captures it live for you to take from the comfort of your own space. This class fills consistently, so if you were wanting to get in but are unable, this is a great way to take class! Find the streaming classes on Life Time's website or app and up to 10 minutes before class begins, click the JOIN button.
Covid-19 precautions:
Life Time Frontenac re-opens with protections outlined by St. Louis County guidelines on June 15, 2020. You will need to reserve your mat on the app and no longer need to check in at the front desk, the app will automatically do that now. You will have a touch-free temperature taken upon entry to the club and anyone over 100.4 will not be able to stay that day. The yoga studio door will be propped open 15 minutes before the start of class.  Mats are out in all the spots with the rooms at 25% capacity for now. This means 16 mats in the larger room and 12 in the smaller. You will use a Life Time mat or lay yours on top of the mat in the numbered space you've been assigned at registration. Doors close at 12:15 precisely and no students are allowed in after. At five minutes prior to class starting anyone who registered and doesn't show up forfeits his/her/their spot to the waitlist. No props, no hands-on assists. We are keeping everyone 6+ feet apart. Thank you for your patience during this time.