Create Your 2021 Narrative: Yoga + Journal Workshop (ONLINE &/or at Y6 DP)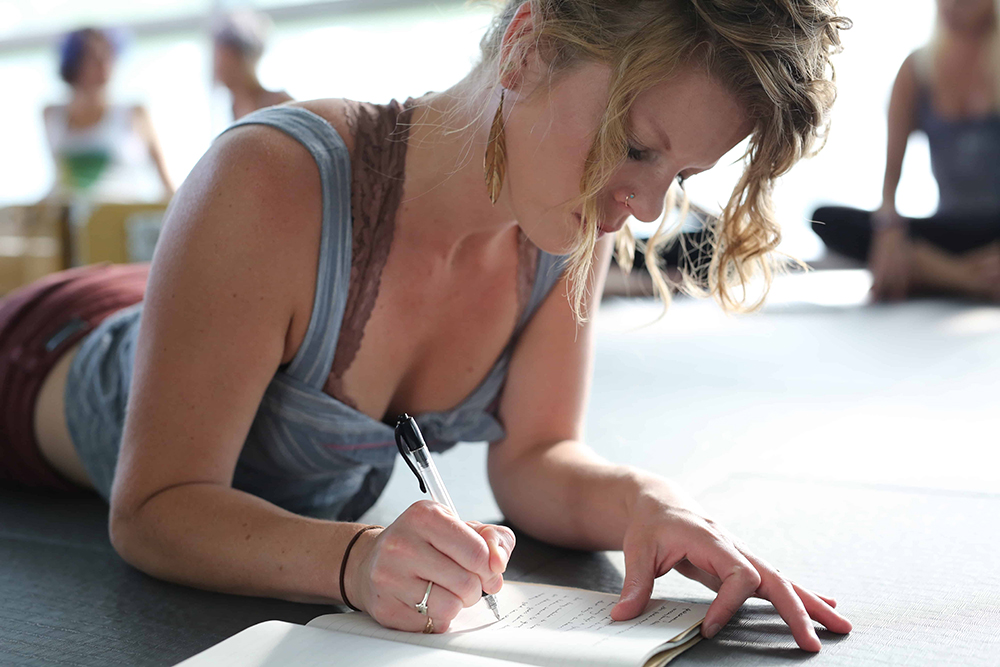 A combination journaling and slow-flow yoga class, pairing writing prompts that encourage self-exploration and creative thinking with gentle flow for exploring your potential in 2021 and beyond.
Journaling is a form of svadhyaya or Self study. It gives your internal landscape a voice. It's a chance to document your processes, to reflect upon and release any longings or questions. It offers you the chance to get into the flow and manifest intentions.
Zoomers & Roomers! This workshop is both offered to students in studio at YogaSix Des Peres or online for virtual attendance. It is Central Time: 2-3:30 on Sunday, January 3.
(Journal & pen provided in studio. Zoomers will use their own journal.)