FLOW SUN 4:30p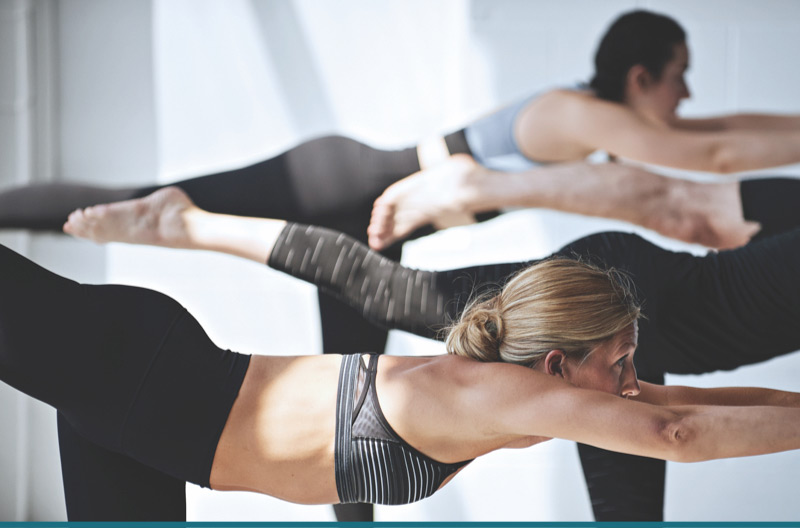 Life Time Frontenac
2051 South Lindbergh Blvd
I alternate teaching this class with Jeni Bailey on every other Sunday. In May it moves outside by the pool!
Build physical and mental strength as you flow through a dance-like series of yoga poses, drawing on the breath as your inner source of power in this energizing class.
What to Expect
Set to heart-pumping music in a heated studio, this athletic class will shine a light on the reactivity of your mind. My sequencing builds throughout the 60 minutes to prepare your body for flowing in the finale flow. After a spinal warmup with an intentional Sun A and hip warmup with a Sun B designed to target the body parts we'll activate and lengthen in our Sun C, you will feel prepared for the series of flowing yoga sequenced specifically for you to explore poses on your own, moving at your personal pace. Your breath will guide you to a state of mental calm in the midst of this powerfully energetic experience.
Why it Works
FLOW is designed to reveal and cultivate your own internal resources — the rhythm of your breath, the steadiness of your mind and the strength of your body — so you can face life's challenges with confidence and poise.
LIVE STREAM THIS CLASS! As of May, 2021 this class will become a hybrid version where I will guide students in class while a camera captures it live for you to take from the comfort of your own space. This class fills consistently, so if you were wanting to get in but are unable, this is a great way to take class! Find the streaming classes on Life Time's website or app and up to 10 minutes before class begins, click the JOIN button.
---
Covid-19 Updates
In 2020 I have updated this class to using only nasal breathing and no longer sequence class so that you rotate around your mat (a signature for this Life Power Yoga format). These are intentional. You will also sign up for class and be assigned a mat space. It will give you the six feet of distance required. Every one of us will wear masks from the front door of Life Time Frontenac to our mats and back again. It is then your call if you wish to flow with a mask on or not.