SUP ACRO YOGA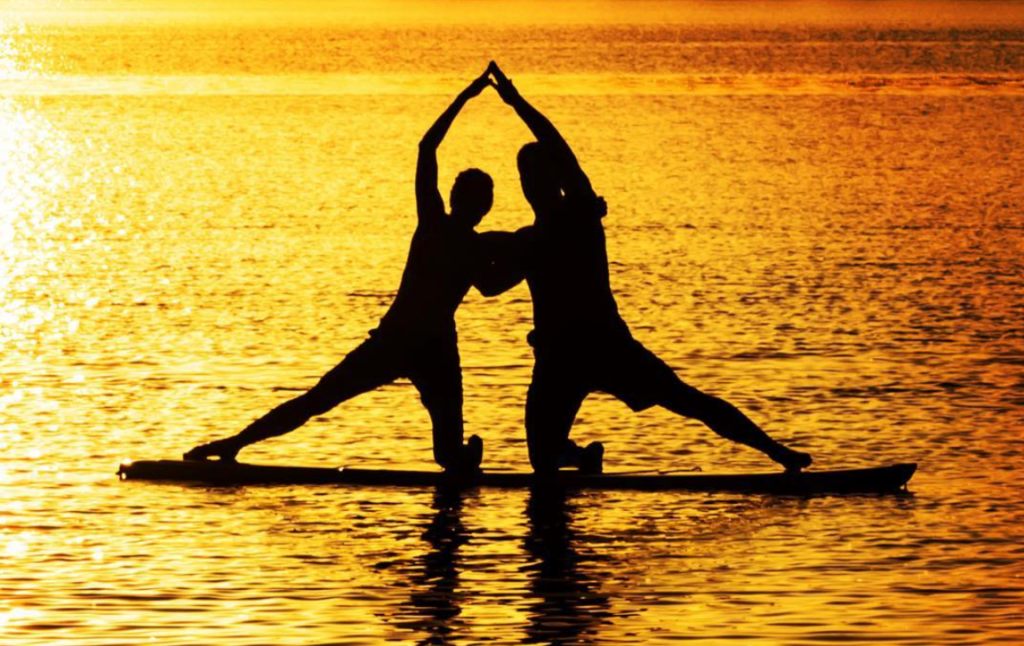 Join SUP Yoga Girl, Danielle Arzt, Debby Siegel and Tim DeWitt for this class pairing acro and SUP yoga!
AcroYoga has 3 main elements:
•Solar Acrobatic Practices that cultivate trust, empowerment and joy.
•Lunar Healing Arts Practices that cultivate listening, loving and letting go.
•Yogic Practices that cultivate breath awareness, life balance and connection.
SUP adds the element of water! Let's float, fly, and fall in! It'll be worth it.
INVESTMENT: $50 per person or $90 for a pair. Must secure spot by Aug 1.