It wasn't until her forties that Debby discovered yoga and the healing it grants the body and mind. It has helped her navigate many of life's transitions since, including a career shift into the humbling role of yoga teacher. Debby creatively guides yoga students with her earthy mix of attentive alignment, fluid movement and breath awareness. She encourages curiosity about the practice and often uses props to further enhance the asana experience. Debby's fresh ideas engage people's imaginations as students are whisked away from routine and carried along on magical yoga journeys with inspiration woven into every class, workshop, and event she leads. With no shortage of causes she champions, Debby lives her mantra "I possess infinite potential" every day.
Curious Students Needed:
May 2021
Sun

Sunday

Mon

Monday

Tue

Tuesday

Wed

Wednesday

Thu

Thursday

Fri

Friday

Sat

Saturday

04/25/2021

04/26/2021

04/27/2021

04/28/2021

04/29/2021

04/30/2021

05/01/2021

05/02/2021

05/03/2021

05/04/2021

05/05/2021

05/06/2021

05/07/2021

05/08/2021

Urban Chestnut Brewery Co

A collaboration between UCBC & Debby Siegel, this is an accessible Vinyasa-style yoga class in Urban Chestnut's midtown location, followed by a brew & pizza. In addition to an hour long yoga practice in the brewery, each yogi receives a Sparkling Hop Water (n.a.) and a ticket for an Urban Chestnut hard cider/beer of choice and a slice of pizza (vegan pizza options too).

(Drink tickets to be used May 8 and only by those 21+.)

Stick around after class to sip and savor this time together. BYO yoga mat.

Covid guidelines: We will follow the current social distance and masking guidelines for St. Louis at the time of this event, May 8, 2021. All mats will be 6 feet apart unless you live with your neighbor.

LOCATION

Urban Chestnut Brewing Company

3229 Washington Ave
St. Louis MO 63103

05/09/2021

05/10/2021

05/11/2021

05/12/2021

05/13/2021

05/14/2021

05/15/2021

05/16/2021

Intaglia Home & Garden

7195 Manchester Rd

(314) 300-8030

It's More Mats & Mimosas! Join friends for some physically distanced Yoga + Mimosas at Intaglia Home Maplewood. Intaglia is a former garage turned home & gift store. We will have 3 of the 4 garage doors open (think of it as Yoga in the Bay Area!) for our flow in this aesthetically serene home goods shop, and cap off our experience with mimosas and lite bites. This class is just $10 + a healthy non-perishable food item to be contributed to the the Fit & Food Connection. The Fit & Food Connection provides access to healthy food, fitness classes, holistic group wellness education, and one on one coaching to St. Louis communities in need.
-------------

COVID info: Masks are required inside the store. Distancing encouraged and our mats will be 6 feet apart (unless you live with the person next to you.) The event is limited to the first 24 people to sign up. You may flow without a mask and of course enjoy mimosas too. Please stay home if you feel unwell.

05/17/2021

05/18/2021

05/19/2021

05/20/2021

05/21/2021

05/22/2021

05/23/2021

05/24/2021

05/25/2021

05/26/2021

05/27/2021

05/28/2021

05/29/2021

05/30/2021

05/31/2021

06/01/2021

06/02/2021

06/03/2021

06/04/2021

06/05/2021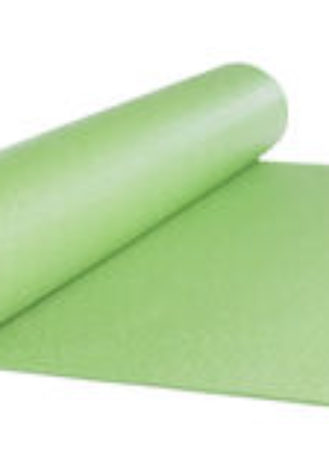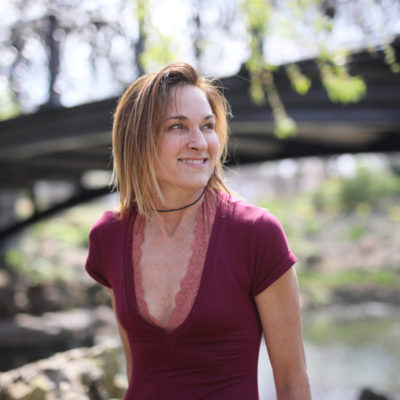 Debby Siegel, MSA, ERYT, 500 RYT (2020)
Debby's class offerings are unique and connect people from all walks of life. Learn more about Debby and her current yoga offerings on this site, and find your way to one, unleashing your soul's infinite potential on a mat, paddleboard, or canvas today.
With a master's in marketing and over two decades of experience, Debby now offers marketing consulting services to yoga studios, owners, yoga teachers and as a component of yoga teacher training programs. She has written a 1-2.5 hour "Business of Yoga" workshop as an adjunct to YTT programs. To learn more about her marketing programs, contact Debby today.
Be Seen. 
Our smart phones are constantly buzzing, flooding us with digital messages every day. The world is only getting faster-paced, making the calming powers of mindfulness more imperative than ever.  This frenetic digital world also provides platforms for businesses and entrepreneurs to be discovered. Debby can help with both. In addition to guiding mindful yoga practices, Debby teaches digital marketing and offers web content, email newsletters, and social media marketing to small businesses.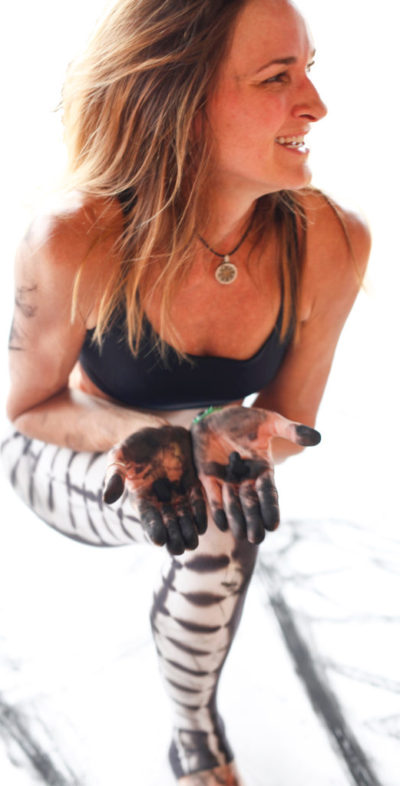 Unique Experiences
Naturally playful with a centering demeanor, Debby inspires students and followers through creative one-of-a-kind opportunities to inquire more about themselves with a childlike sense of wonder. Connecting becomes an automatic biproduct. Learn more about her annual yoga and music festival in Southern Missouri – Manifest Station and other retreats she's participating in the 2021 season.
Upcoming Festivals & Retreats
August 13-16, 2020: Celebration, Kansas City, KS
August 28-30, 2020: ReJuvenation Retreat, Kansas City, KS
September 13-15, 2020: Sugar Creek Music Festival, Benton, IL
December 27, 2020 – January 1, 2021: EQUILIBRAR, Tulum Yoga Retreat, Tulum, MEX
April 30-May 2, 2021: Manifest Station – Midwest Music + Yoga Festival, Lesterville, IL