Slit Weave Clothing Design
Festival Workshop
SLIT WEAVE YOUR FESTIVAL SHIRT!
  Create a masterpiece, slitting and weaving your shirt into a custom, braided art piece. Upcycle & update your festival, concert or other t-shirt to a unique  garment in this crafty one hour workshop offered by Debby Siegel at festivals around the world. (Everyone owns scissors.)   In order to attend, you will need: 1. a t-shirt you want to cut (more form-fitted shirts work best)
2. the provided sharp pair of scissors (no running)   Let's create!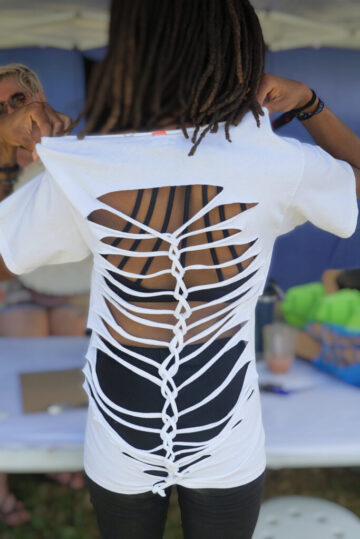 Bring this workshop to your retreat or festival: