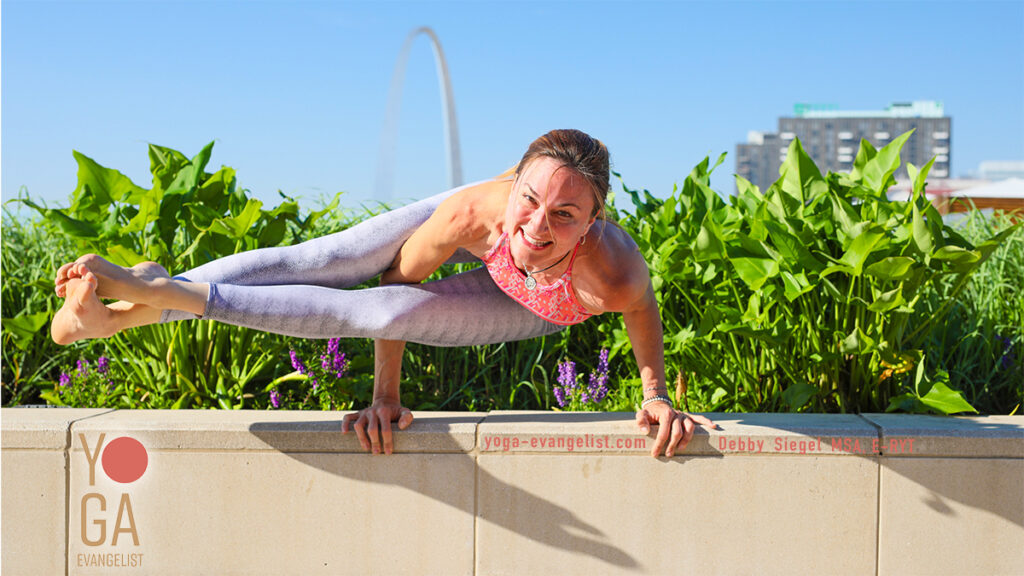 A plant-fueled daydream believer known as The Yoga Evangelist, Debby creatively guides yoga students with her earthy mix of attentive alignment, fluid movement and breath awareness. She encourages curiosity about the practice and often uses props to further enhance the asana experience. Debby's fresh ideas engage people's imaginations as students are whisked away from routine and carried along on magical yoga journeys with inspiration woven into every class, workshop, and event she leads. A co-founder of many yoga festivals and retreats, Debby has intentions of connecting people to their true selves, whether on a mat, rock, paddle board or any surface on which one might breathe. So carpe your mat, and join her for a journey bound to embolden you to love, live and perhaps giggle-snort just a little more!
Whether hosting yoga retreats and festivals, connecting minds and bodies through kinetic art, or leading others through yoga poses on paddleboards, Debby's inventive style coupled with her well-honed wit establishes new, lively environments for students to connect to their breath and their Selves.
With seemingly endless ingenuity, Debby empowers those around her to excel as well. On her Yoga Evangelist blog, readers share in stories about a variety of active, healthy, conscious-living experiences. Find her on a bike, rock, paddleboard or skis, and sometimes biking to the other activities. This dedicated mom of socially-conscious kids has no shortage of causes she champions. She believes in the interconnectedness of us all and consistently works toward improving the world for all its inhabitants.
So carpe your mat, and join Debby for a journey bound to embolden you to love and live more.
You need to add a widget, row, or prebuilt layout before you'll see anything here. 🙂