ARKANSAS the other GRAND CANYON state
A totally new perspective just over 5 hours from St. Louis.
RESERVATIONS
Discover this Beautiful Destination: Jasper, Arkansas
CLIMB, HIKE, FLOAT, YOGA RETREAT
It's a 5.5 hour drive from St. Louis through the Ozark Mountains to our 3-story, 3600 square foot cabin on 13 private acres overlooking Arkansas' Grand Canyon. Our Jasper home boasts over 1000 square feet of wrap-around covered decks, one with a hot tub situated for a pinnacle view.
Memorial Weekend, May 26-29, join friends for a weekend of outdoor fun. You are free to mill about the Ozarks however you decide. We will have opportunities to join a group climbing at Horseshoe Canyon Ranch, arguably one of the best introductory-level outdoor sport climbing areas in the states. You might decide to kayak or canoe on the Buffalo River, the rental station just 5 miles from our home quarters. Nature lovers might elect to hike one of many cave, bluff and waterfall hikes adjacent to our property too. You will be invited to join in for 2 all-inclusive morning yoga sessions – one Saturday and one Sunday. You'll be nourished with breakfast both mornings. Lunches are on your own, but we'll meet back for potluck dinner Saturday night and Sunday's dinner is included as well. 
CHECK OUT THE ROOMS AVAILABLE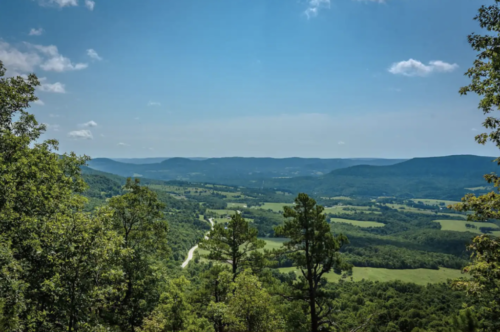 Arkansas' Grand Canyon
Hot Tub with a VIEW! There's a fire pit on the property too.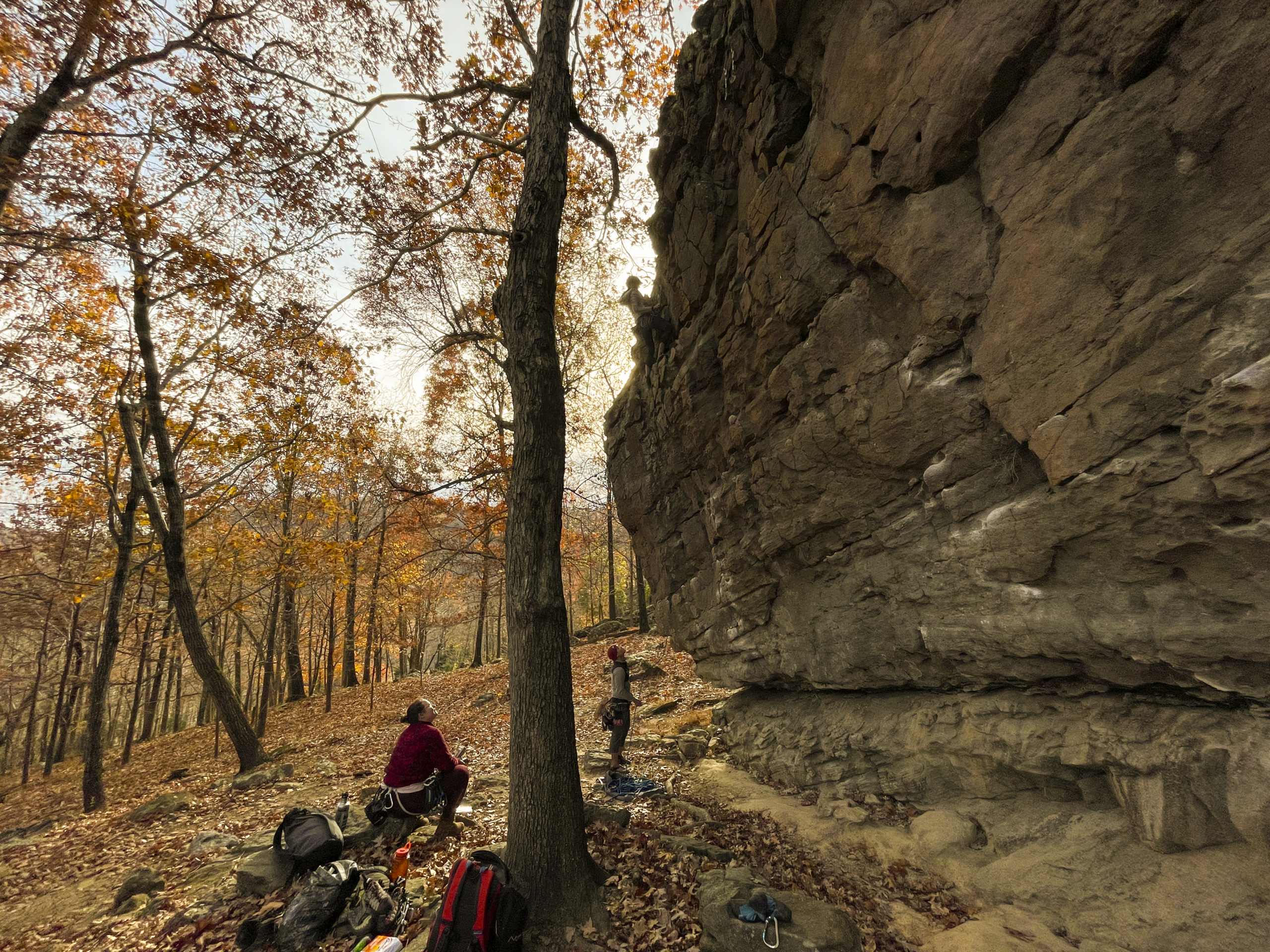 Climb
Horseshoe Canyon Ranch is a short 9 mile drive from the home. This family-friendly dude ranch sits on some of the finest sandstone cliffs in Arkansas with nearly 420 routes ranging from 5.5 to 5.14.
Hike
There are great hikes for nature lovers all around Jasper. Trails range from mild to moderate and many include waterfalls, like this one called Glory Hole.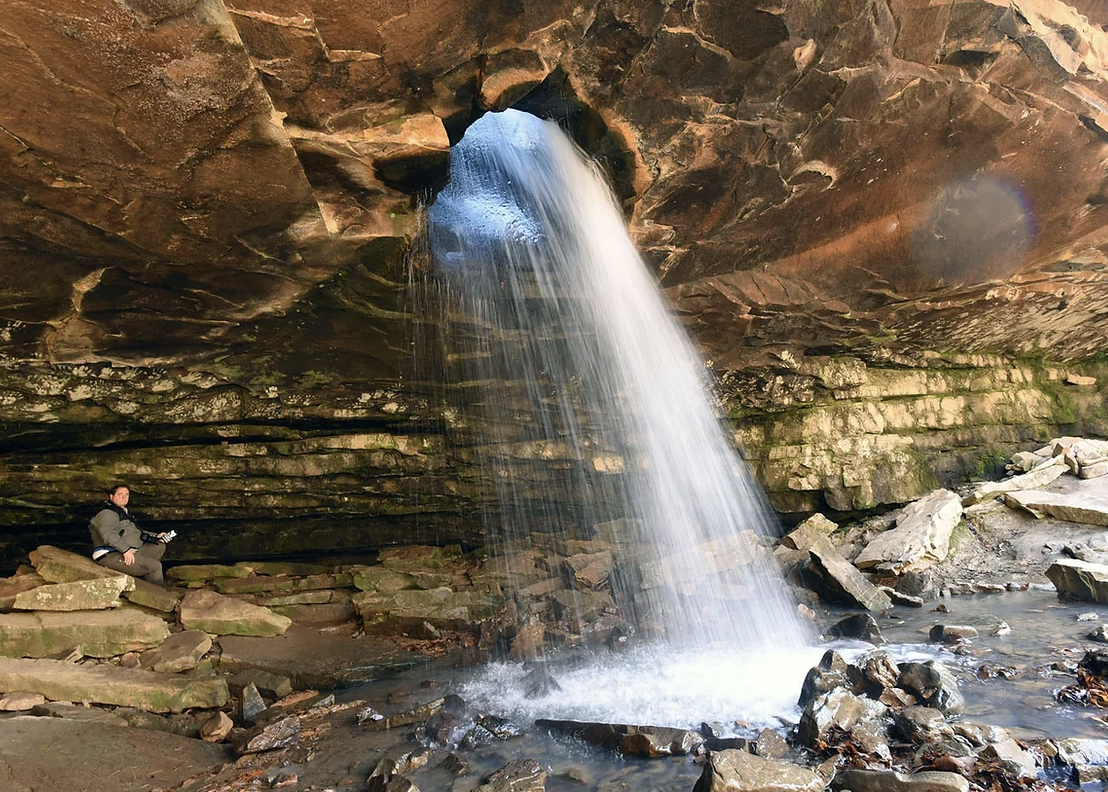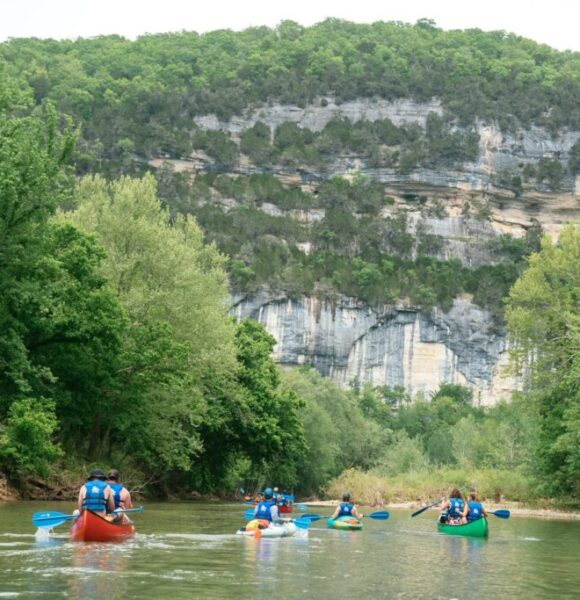 Float
The authorized canoe concessioner of the Buffalo National Park Service, Department of the Interior is just 5 miles from our home. Take in the Upper Buffalo's striking scenery while kayaking or canoeing on crystal water, drifting along some of the most iconic blufflines in our nation.
Yoga
Begin your weekend mornings with yoga and notice how you feel all day. We will gather for customized classes intended to address whatever your body needs. Hands on assists available, byo yoga mat and maybe even an eye pillow for savasana.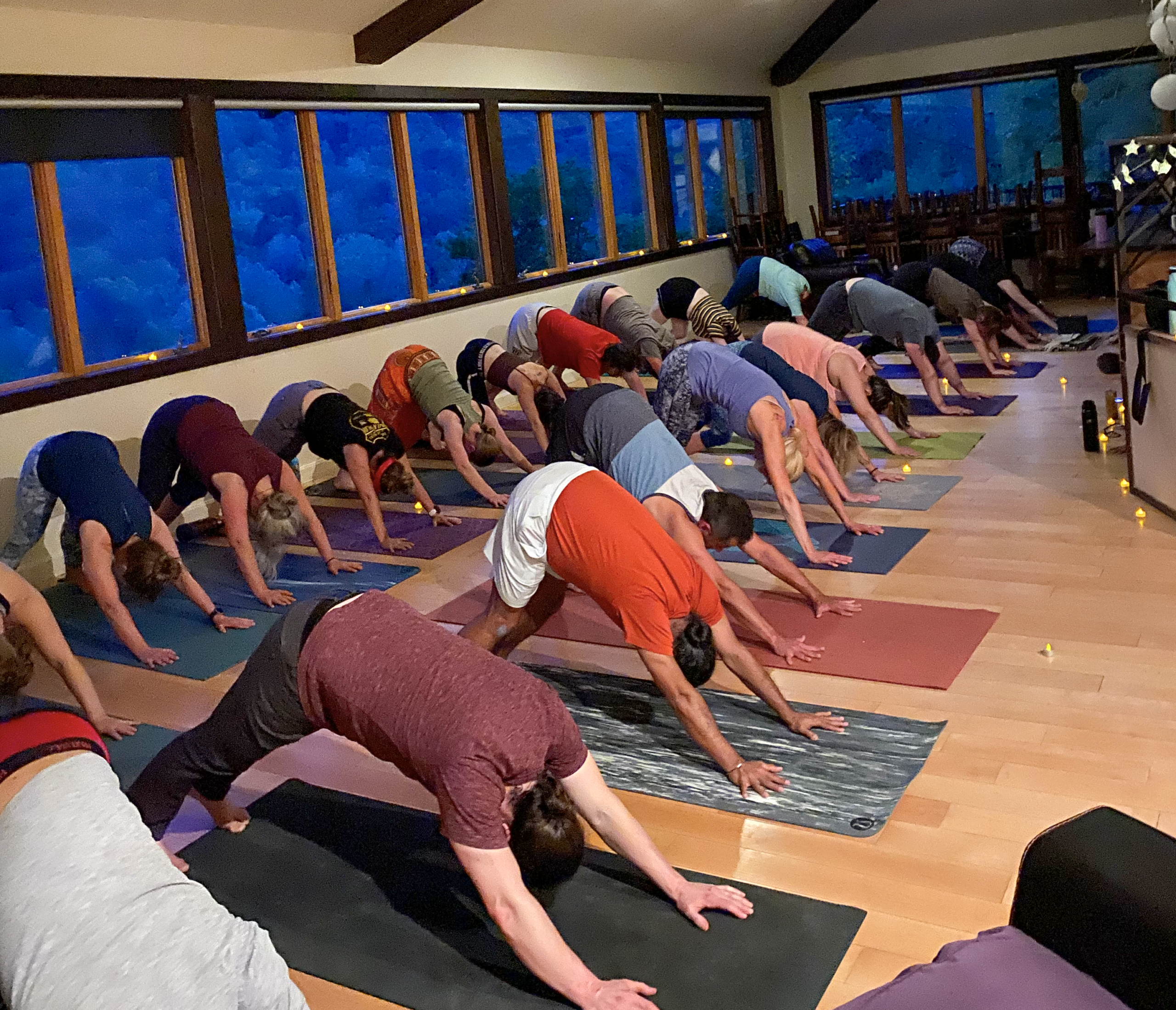 PS – While I've hosted or taught at more than 40 yoga retreats & festivals over the years, this marks my 4th yoga / climbing retreat I've hosted. And I am finding this format speaks to my heart most. The mindfulness offered in nature while connecting to the upper crust of this planet, brings me peace and joy. If you would like to meet some climbers before this trip, join me for yoga at Climb So iLL Tuesday nights or Thursdays at noon.