Climb . Hike . Yoga . Retreat II

Red River Gorge • Slade, KY
November 5-7, 2021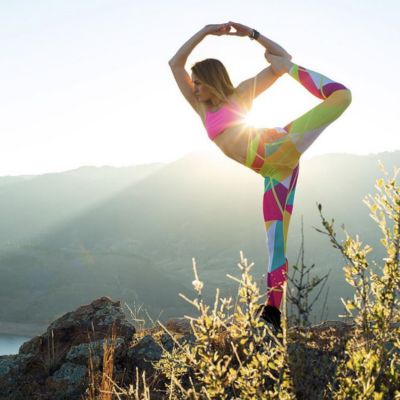 Debby Siegel, MSA, ERYT
Her childhood spent primarily barefoot in the Arizona desert while trailing her gold prospector dad, Debby resides in St. Louis for now, where she guides climber-specific yoga classes and scrambles up rock ledges as often as she's able. She believes in six impossible things before brunch, and that through yoga, mindfulness, health, adventure, the outdoors, family, friendships and gratitude, we all progress. Debby will guide a Restorative Yoga class in the evening of Friday, May 21 and a Rise & Shine class on Saturday morning, May 22 for all who wish to participate on the 3rd floor of the Big House.
Round Two of Two Yogas, Two Meals, Two Nights 
This retreat includes dinner Friday night and a Restorative Lunar Yoga class,  Rise & Shine yoga then breakfast early Saturday morning, and 2 nights sleep accommodations in The Big House near Miguel's Pizza. Climbers are on their own for climbing and do so at their own risk. Hikers & kayakers too. Check in is 3pm Friday. Check out is 11am Sunday.
The Big House
The ideally situated 3-story home sits just above Miguel's Pizza and across the street from Natural Bridge State Resort park.  It is equipped with 2 kitchens, 2 living rooms, 10 bedrooms, a deck, 2 propane grills, fire pit, satellite TVs and an 8-person hot tub. Linens & towels are provided.
Tickets for 2 nights, 2 meals, 2 yoga classes range based on the bed selected from $150 – $220, and are per person. Climb at your own risk. No Dogs allowed.
Beds: 3 king, 7 queen, 3 queen sleeper sofas, 2 queen futons | Baths: 3.5
HIKE
With steep trails leading through ethereal forests toward waterfalls and ancient sandstone arches, Red River Gorge is a hiker's paradise. The retreat home is situated a short walk from Natural Bridge State Resort Park where hikers can revel at a million year old, 78 feet long, 65 feet high arched rock formation called Natural Bridge Rock Arch.
CLIMB
Get up close and personal with the sandstone rock of the Red River Gorge, and see why climbers flock from all over the world to scale its walls. Over time, water has carved out giant amphitheaters and caves in the rock, making for impressive climbing options. (FYI: Climbing is at your own risk and is NOT guided by anyone at this retreat.)
YOGA
Friday night, Debby will lead a 60-minute Restorative Yoga & Saturday early morning she'll guide a 45-minute Rise & Shine class in the 3rd floor penthouse of the home. These classes will be tailored to climbers & hikers and no yoga experience is required. BYO mat. Debby has some spares too.
RETREAT
Pad Thai dinner Friday night (vegan & gf) and breakfast burritos on Saturday morning (options for all diners) included in the cost of this weekend adventure. Any remaining meals are not included, but the home has 2 kitchens and 2 propane grills and is next to the renowned Miguel's Pizza.