Live Music & Entertainment
Two Stages - THUNDER & WIND
THUNDER
From local bands, national acts and DJ tunes, a variety of talent take to the THUNDER stage nightly at Manifest Station Music & Yoga Festival May 1-3, 2020. Amped up and pumping out sounds to dance and groove to, this stage is adjacent to ReKinection's aerial rig and fire spinning circle. THUNDER will host many conscious, talented artists, who will be staying with the Manifest Station commUNITY throughout the weekend.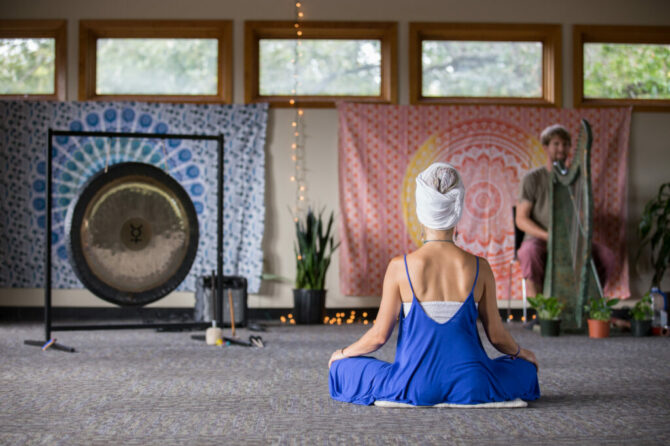 WIND
Our musicians are part of the commUNITY at Manifest Station. They may be alongside you in a class or workshop. As we are able to spend time connecting to these artists, their music is more apt to come to life and reside in us. The new 145 acre property in the Ozark region of Missouri gives us the opportunity to present musical artists on two stages at Manifest Station Music & Yoga Festival. THUNDER will host bands offering louder sets, while WIND is where you'll find more acoustic sounds and softer music. Dance and sing along at either. Make your way to both.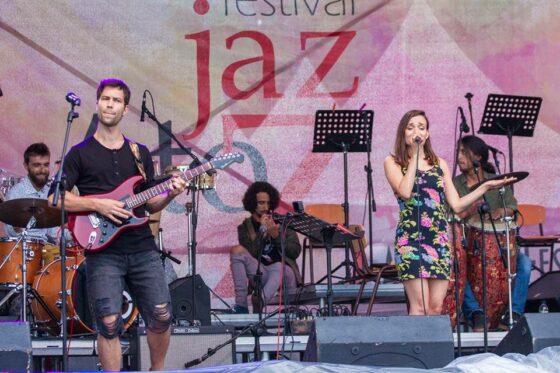 Two Cities One World
Two Cities One World is more than just a clever moniker referring to St. Louis and Sofia – Anna and Jared's cities of origin. It's been their defining mission since joining forces to spread a positive message around the world with their beautiful, rhythmically eclectic music. These artists command truth, spread love and inspire people to do great things. You're going to need to bring your dancing feet for this one.
Warming hearts around the globe, Christopher Hawley has a natural gift for making people feel good with his music. The Los Angeles-based artist blends genuinely positive vibes, inspiring lyrics, transcendent guitar work, and danceable grooves within his well-crafted songs sure to grab your heart strings. Chris will be performing on both WIND and THUNDER stages at Manifest Station Five.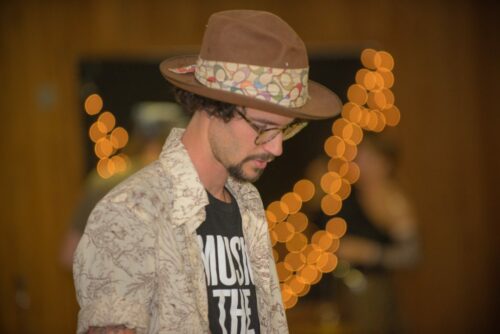 Penn Johnson
Penn Johnson channels and projects stories through song – unlike any artist of our time. His sound is of a genre yet-to-be defined, but his true-to-life lyrics, acoustic melodies, wind-sung strumming, harmonic rhythms, and passionate (uni-)verses, echo an era that once collected the masses.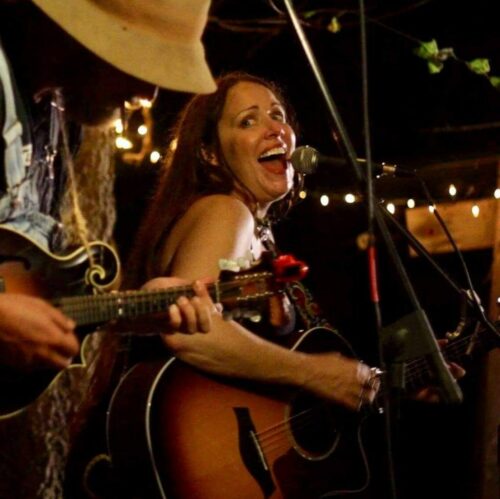 Jeni B That Folkin Girl
Jeni B's music comes from the heart as it taps into the human spirit. A soulful blend of jazz, Americana, folk and old country, Jeni journeys into a sound all her own. Catch her on WIND stage throughout Manifest Station Five.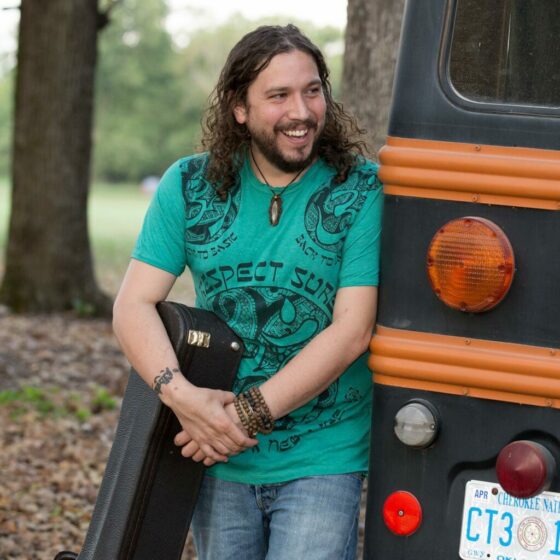 Aaron Hale
Aaron Hale is playing both our  THUNDER &  WIND stages at Manifest Station V: Music + Yoga Festival!

Aaron is a classically trained (Oklahoma State University) multi-instrumentalist singer/songwriter. After Hale's debut album Wildflowers and Atom Bombs released in Sept, 2018 he went on tour with Chase Makai, and in December did key work on Makai's debut album. Hale's music is a combination of psychedelic, folk, jazz, blues, reggae, and gospel with a conscious message. "Wildflowers & Atom Bombs" is available streaming on iTunes, Amazon, and Spotify.

Our musicians are part of the Manifest Station commUNITY. They stay for the weekend. It's not just a tour stop. Hale will be hooking up his bus in one of the RV hookup spots and playing alongside his beloved – Lexi Jordan – in her yoga class in the SŪRYA sacred space.
Blending elements of acoustic pop, indie, and folk, Jahn Paul sings of transformation, unconditional love, and unity. His journey from addiction to sobriety has a deep influence on his uplifting message of inspiration and overcoming obstacles. Jahn Paul's compositions range from uptempo sing alongs to finger-style ballads. His personal story is conveyed through an optimistic view of life's challenges, inviting others to see the hidden blessings in their own lives. He will be performing on the WIND stage at Manifest Station Music and Yoga Festival. Also catch him at campfire singalongs and in the open mics/jams led by Soopa Jam.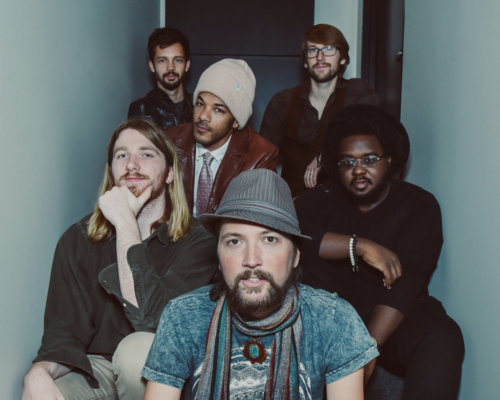 JD Hughes & the Fuze
JD Hughes & The Fuze is a funk infused jam band, inspired by the rich, cultural diversity of their hometown of St. Louis. Their sound embodies a heavy 70's vibe, combining a lively blend of funk, jazz, rock, & reggae best described as "jam funk jazz". The band's conscious lyrics will inspire your mind, the the funky bass lines blended with smooth horns will inspire your body, and their music will inspire your soul.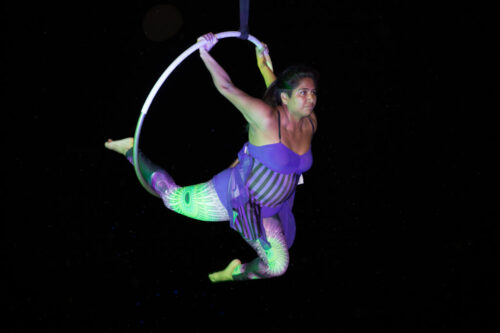 ReKinection
ReKinection is a collaboration of guides, performers, musicians, artists and writers conspiring to inspire empowerment and embodiment.
They'll be performing and teaching aerial acts as well as fire spinning at Manifest Station Volume 5.