Nourish
Desert Retreat
October 10 – 14, 2019
Starship Landing  |  Joshua Tree, CA
If you find yourself placing everyone else's needs above your own or feel drained with never enough time for yourself, pause, breathe, relax and remember how to honor and take care of yourself with guides Debby Siegel (St. Louis), JQ Williams (St. Paul), and Zoe Wirth (L.A.) in the high desert of California's Joshua Tree. This retreat includes 3 plant-based meals per day, coffee, snacks, Ayurvedic oils and tools for our self care rituals, plus mandala supplies and journals.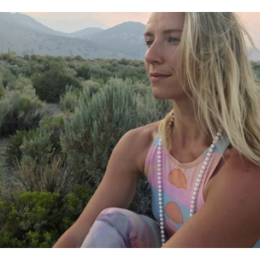 JQ Willams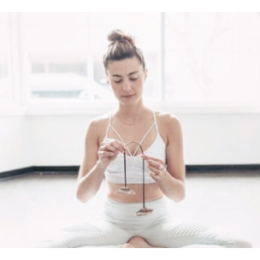 Zoe Wirth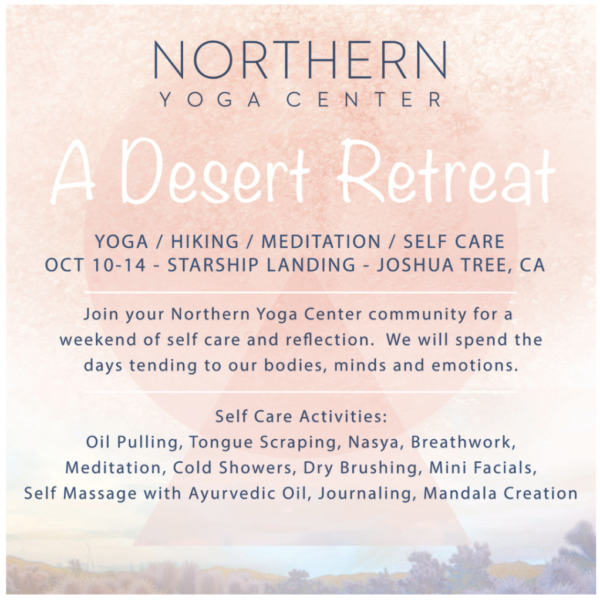 Registration
Food, lodging, all classes, activities and art / journaling supplies included. Prices begin at $1000 (with early bird discount). Transportation is not included. Register online, or begin a payment plan with a quick phone call to JQ Williams so she can set it up in our system: (734) 502-1939.
Activities:
Sound Bath in the Integratron
Hike through the desert
Mini Facials
Oil Pulling
Journaling
Meditation
Breathwork
Dry Brushing
Vinyasa Yoga
Restorative Yoga
Self Massage with Ayurvedic Oil
Add Ons:
Accupuncture
Massage
Meals:
Morning Coffee
Three vegan and gluten free meals each day
Vegan GF Snacks in the house kitchens
(If you would like to eat animal protein, you may bring your own and cook in the kitchen)
Please email us any food allergies and/or sensitivities
Let's update our perception of self-care from something
we "need to do" to something we want to do.
Nourish: A Desert Retreat, is a gathering in the magical desert of Joshua Tree, CA, where we'll commune for 5 days of self care and reflection. We'll tend to our bodies, minds and emotions through yoga, Aryuvedic medicine, meditation, breathwork, hiking, sound healing, journaling, self massage, plant-based meals and more. This 4-night getaway is a safe space for people of all physical levels; for individuals to focus on what works for their own body and to find a way to incorporate that into a routine that could translate into real change.
Nurture yourself in the high desert near Joshua Tree, California, at Starship Landing, two houses next door to each other that offer 10 private acres on the 6,000+ acres in the Sand to Snow National Monument.
Early Bird pricing ends August 1, with payment plans available by calling JQ at 734-502-1939. More info on northernyogacenter.com & yoga-evangelist.com.