SLOW FLOW WED 4:30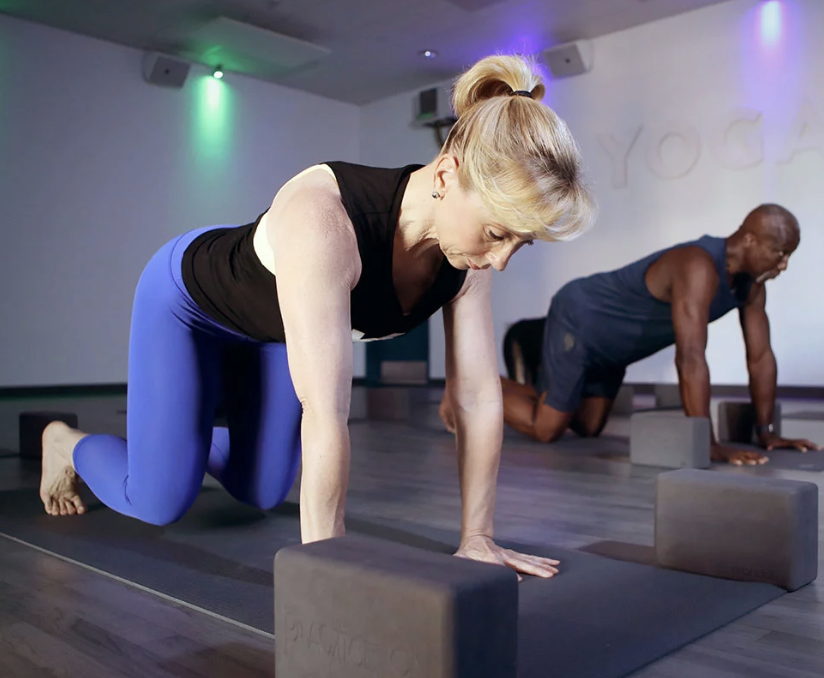 Slow Flow at Yoga Six is a combination of accessible postures, fluid movement and breath practiced in a warm room. With a slower pace than Power Yoga or Vinyasa, there's time to explore both alignment and sensation within individual postures during each full-body experience.
Debby thrives teaching this mixed level yoga class available to all humans.  Her Slow Flow is a therapeutic dance of moving meditation. After pranayama (breathwork), pratapana (warming up the spine) and Sun Salutations, we will move through a sequence of postures slow enough to refine and strengthen each pose, without feeling rushed into the next move, next breath, or next pose. Slow Flow allows a person to become familiar with his or her body, create a reflective pause, and create the time to go inward.
Covid-19 Updates:
Let's move & breathe together safely in this post quarantine time. YogaSix Des Peres is enacting all the protocols suggested by St. Louis County. Class sizes will be extremely limited and mat markers used to indicate a space for you to maintain a six foot distance in class. The room is cleaned thoroughly between classes. Masks are not mandatory, but if you wish to practice in a mask feel free to do so. You must provide your own mat and any props you wish to use. No blocks, straps or bolsters will be made available until further notice. And hands-on assists will not be offered during this time as well.