ULTRAVIOLET GLOGA (Black Light Yoga)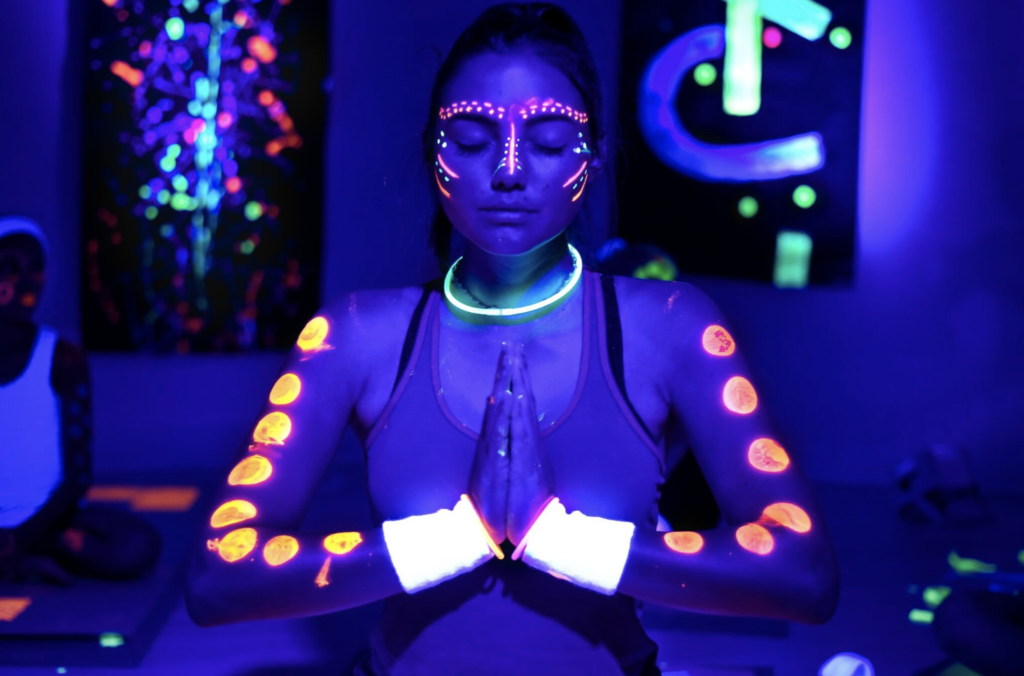 What is Ultraviolet Gloga?
Let's play under the glow of black lights while we shake off stress and baggage and connect inward to our primal essence and power. Set your creative child free to express self love with graceful movement in your body, pulsing and flowing to the rhythms of the music. We'll fuse primal dance moves, flowing asanas and plyometrics while donning neon accessories and body paint. We will certainly find time to practice smileasana in our 60-minute class.
What to Wear:
White bottoms are the best for black light parties because they significantly light up. But neon colors pop as well, so any clothing or accessories you own with pops of neon will dazzle under black light. We will have a fluorescent paint party 9-9:30pm with concessions and time for you to paint any body parts you wish and then claim your mat space.
When:
9:00 PM to 9:30 PM
Paint Party + Concessions
9:30 PM to 10:30 PM
Ultra Violet Gloga
10:30 PM to 2:00 AM
DJ Dance Party
Where:
The Link Auditorium
4504 Westminster Place
St. Louis, MO 63108
TICKETS: