Partner Yoga Workshop
Saturday, August 31  |  1-3pm
We all have that Thelma to our Louise, that Ethel or Ricky to our Lucy. That person might be your lover, or not. Bring your "ride or die" and try out a partner-based experience designed to enhance connections and bring about the giggles. Come explore therapeutics, acrobatics & yoga led by Debby Siegel and Kevin Wathey. Expect a 2 hour event where we'll indulge in Suja Juice, practice some partner yoga (AcroYoga) and stretches, massage, eye gaze and finish with a candle light meditation.

You find and bring that human who you just know would erase your hard drive should you need it! This 2-hour experience.

No partner, no problem. You can be paired up. The AcroYoga portion of class will be practiced in threes (base, flyer & spotter). Bring a yoga mat if you have one. If not, we have extras. We'll raid the prop closet and be certain to offer many cozy, happy moments in our playful time together.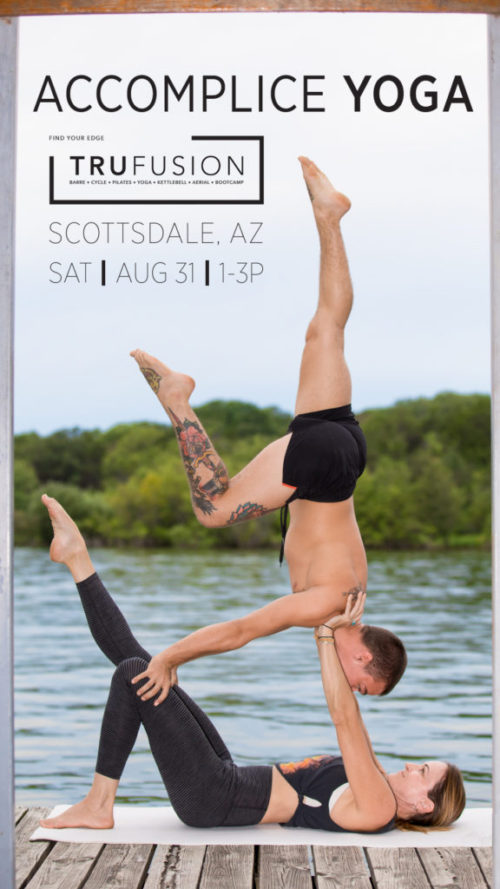 More Info / Tickets

New = Growth, and growth is what being human is all about.
So come get more human with us is what we're saying.
More humanity is always needed.