A student recently asked if yoga was good for vision and continued to share with me that each time she attends class after work and changes clothes in her company's ladies locker room (yes, Hunter Engineering is incredibly wise), she needs her glasses to read the lock. Then after the hour of breathing, strengthening and stretching together, she consistently sees the numbers without any aid. Could it be yoga is helping her vision? After a bit of online research, I discovered that yes, in fact, yoga is good for vision too! One such study involving office workers in India indicated that daily yoga can significantly cut down on the blurry eyes, pain and dryness that frequent computer users experience.
In an era where vision is increasingly fixed on screens, it is important to remember that health of your eyes can literally be in your hands. Between standard poses that enhance eye health and specialized moves especially for your eyes, yoga can help you cut down on eye strain and enjoy better vision and eye comfort. One totally accessible, therapeutic eye exercise I have added to classes since this conversation – Eye Palming – goes like this:
Eye Palming
Sit quietly with eyes closed and take some deep breaths to relax yourself completely.

Rub the palms of your hands vigorously, until they become warm and place the palms gently over your eye lids.

Feel the warmth of the palms being transferred onto the eyes and the eye muscles relaxing. Your eyes are being bathed in soothing darkness.

Stay in this position until the heat from the hands has been completely absorbed by the eyes.

Keeping the eyes closed, lower the hands

Once again rub the palms and repeat the process at least three times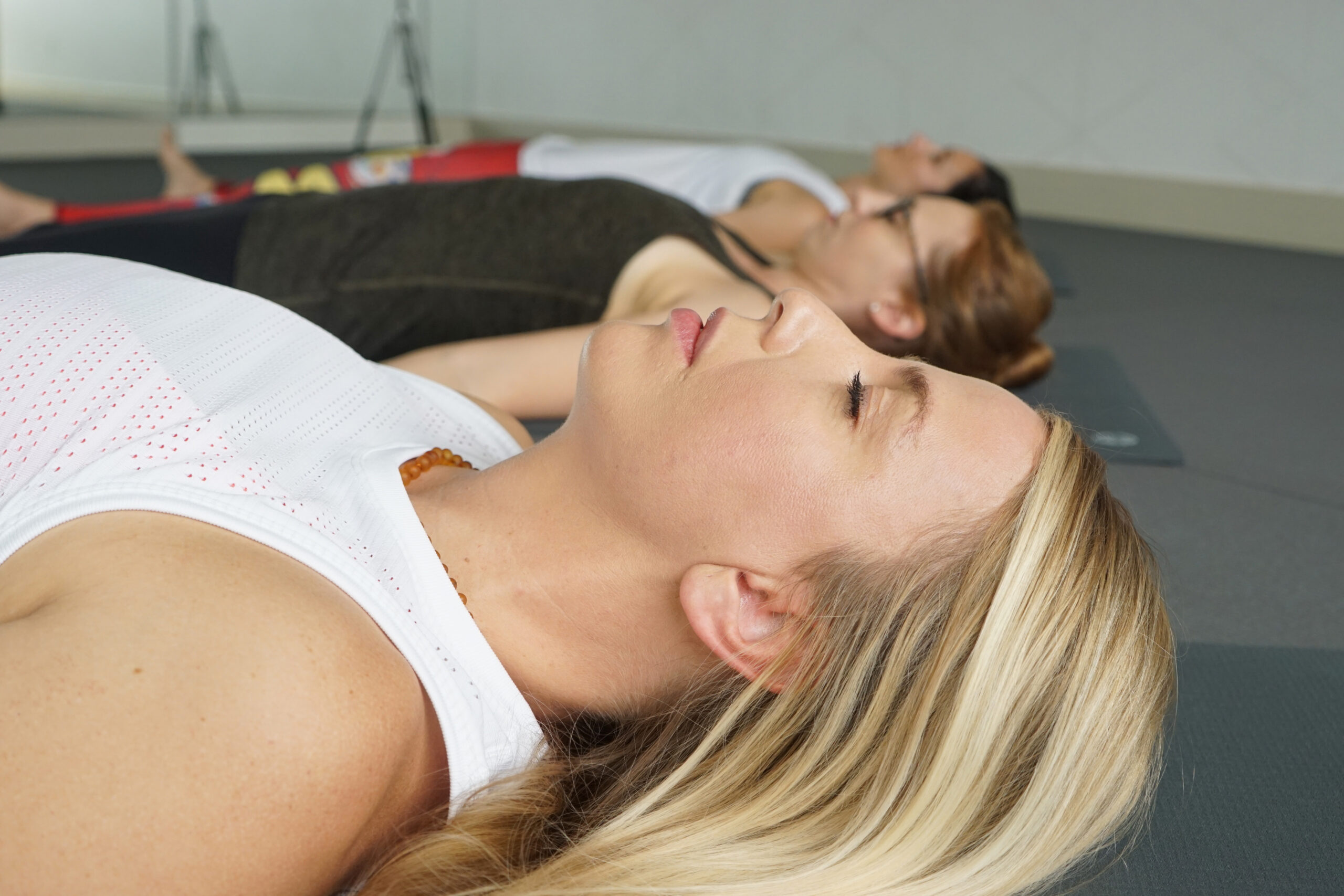 Not only is yoga physically good for your vision, it metaphorically helps us truly "see" better. Yoga gives us that pause necessary to reflect long enough to really see what's going on in our lives and in our Selves. The pause at the end of practice known as Savasana is the space for our body to pause and integrate into its memory what we offered it in class. This translates to our lives. When we pause, we are better able to integrate the current lessons that life is offering us at that moment. Without the pause, we may have to continue to face the lesson. This is one reason it's so critical to stay for Savasana if you're able to in each yoga class.
If you are counting down to this new month, year and decade and it has you reflecting a little, maybe now is the time to finally choose to find a yoga class and give it a whirl. This practice has carried me through many life events over the past 7 1/2 years and I am eternally grateful for the opportunity to share it with others. If you are wondering where to start, look for any of these introductory style classes I offer or check out your local studio. St. Louis is filled with qualified instructors and studios each with its own culture and heartbeat. I have a few I have personally found helpful in my journey. This is no way a comprehensive list.
May you find a path this year that helps you see more clearly. May your 2020 vision include looking more inward, and less at screens. May you see and know your Self more this year.
Namaste,
Debby Siegel

Basics and Beyond
Blue Sky Yoga guided by Erin Vehige

ROOT Fundamentals Yoga
Life Time Frontenac guided by Debby Siegel and Tim DeWitt

Slow Flow
Namaste guided by Kelly Baker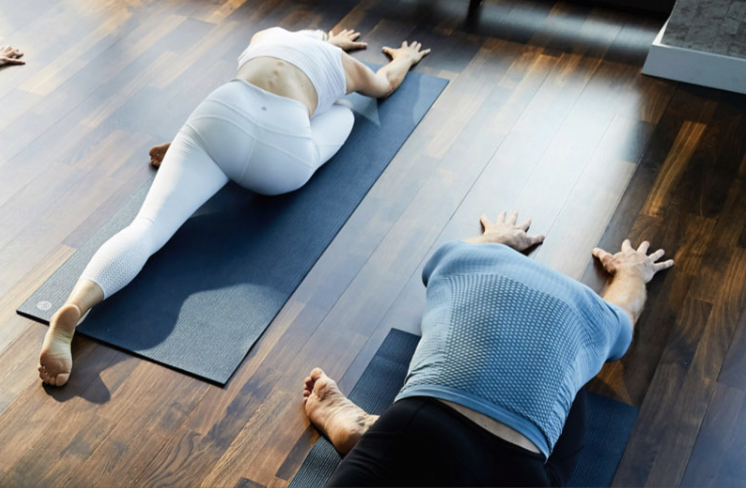 SURRENDER Yin Yoga
Life Time Frontenac guided by Danielle Tridenti, Jason Gordon and Tim DeWitt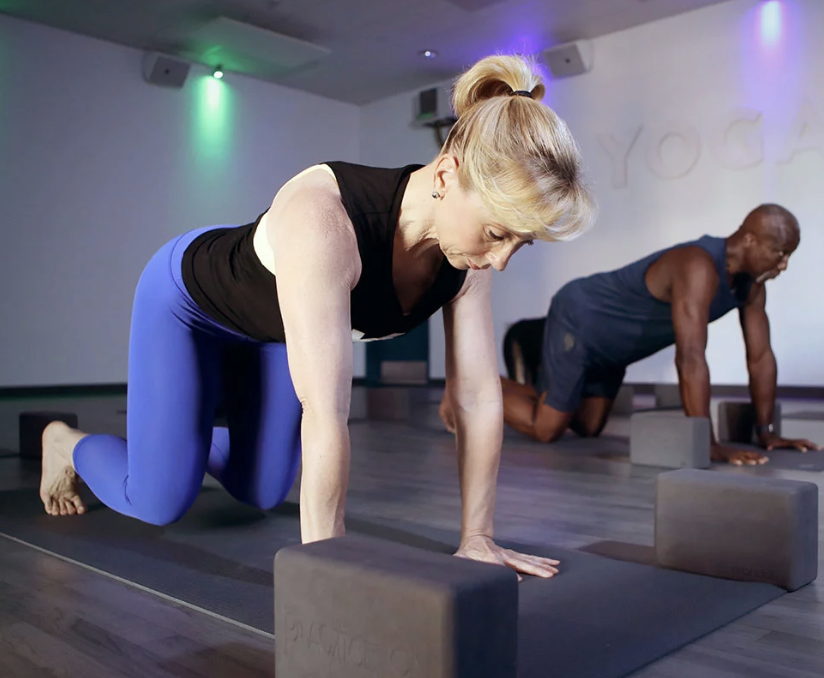 Y6 101
YogaSix Creve Coeur guided by Kelly Baker

Y6 Restore
YogaSix St. Louis & Des Peres guided by Danielle Tridenti, Debby Siegel, Jeni Bailey & others

Yoga Basics
Shanti Maplewood (online) guided by Erin Vehige
Yoga provides great benefits, but only you know your own body and limits. Like any exercise, please consult your health care professional with any questions or concerns before starting any exercise program. When participating in any exercise or exercise program, there is the possibility of physical injury. Yoga Evangelist, Debby Siegel, is not a licensed medical care provider and represents that she has no expertise in diagnosing, examining, or treating medical conditions of any kind, or in determining the effect of any specific exercise on a medical condition.