Healing Village is a quiet, supportive sanctuary for intentional exploration. Find your way here to experience a curation of healers to help you restore, ground, focus and accelerate your growth.  During our time together as a collective on this land, many will feel called to turn inward to a more private, confidential space. They will be able to engage in self care in our Healing Village. Please set times with healers and respect your appointments.
This community of healers and conscious vendors will feature the following conscious community members from all over sharing beautiful, soul-full products and services.
The healers are committed to evolving consciousness, and offer exclusive products & services just for YOU! 
If you are interested in becoming a healer or vendor at Manifest Station, complete this Healer / Vendor application.
With a background in art therapy, Christine has utilized different artistic techniques to help bring art and the creative processes into the lives of many people. I Literally Can Knot continues to serve our community by using only organic, recycled, foraged, and repurposed materials. Christine creates high-quality eco-friendly fiber designs that strive to bring happiness into every space.
Wall Hangings
Key Chains
Coasters
Art Pieces
Macrame Shelves
Macrame Plant Hangers
DIY Macrame Kits
Cotton Cording
Macrame Cording
Organic Products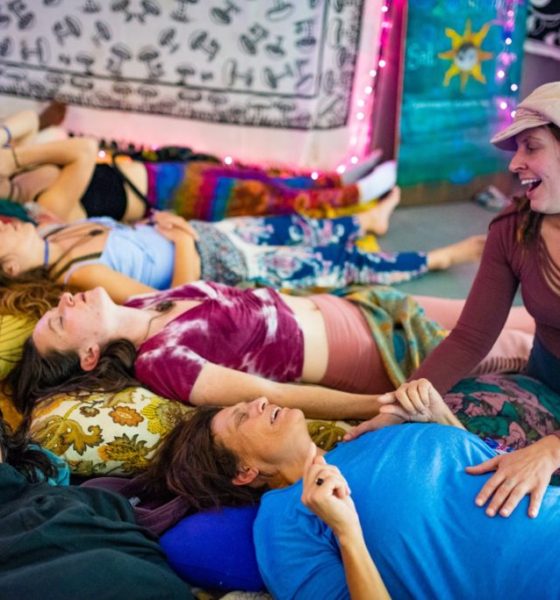 Shenee Alexa
Shenee Alexa is a curious student of life's journey. She is a Massage Therapist, Reiki Practitioner, Pranic Healer & Breathwork Facilitator who studied at The Healing Arts Center of St. Louis. She is also a Mindful Schools Educator for children and teens. She takes an integrative approach to wellness, encouraging clients to consider their physical, mental and emotional wellness, as well as the quality of their breath and their relationship to the environment.
Shenee is passionate about working with those who are ready to improve their life experience and enjoys sharing applicable tools to assist in self growth. Shenee believes that we each hold within in us the potential for uniting with our purpose and creating our desired reality.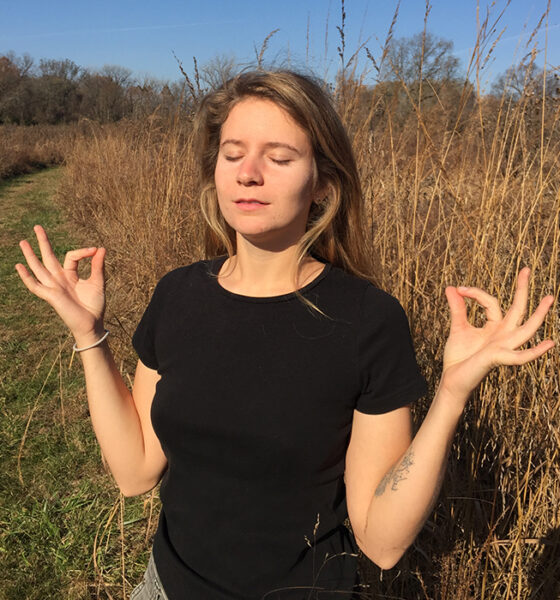 Allison Satkowski
Allison is a Usui Tibetian Reiki Master and a Certified Sound Healer.  She works to cultivate safe space for her clients to heal and embody their own divine wisdom. Allison began her healing journey at 16 with the practice of yoga.  Yoga introduced her to the more subtle layers of being.  Since then, she has completed various trainings, workshops, and years of self practice to deepen her understanding of these energetic subtleties. She is an experienced practitioner and customizes each session to deepen the experience.
Sound Healing with Himalayan Singing Bowls: Sound healing is a therapeutic practice that utilizes the vibratory quality of sound. Sound has the ability to shift our brainwaves and guide us into deeper states of consciousness. In doing so, we allow our body, mind, and spirit to reconnect with our own true resonance (the frequency at which we most naturally vibrate).

Your session will take place on a massage table surrounded by Himalayan Singing Bowls.  The bowls are gently played, wrapping the body in a healing sound cocoon.  If appropriate, bowls will be placed on the body and intuitively sounded to offer a deeper vibrational experience.  Comfortable clothes free of buttons, zippers, beading, and metal closures are highly encouraged.
Reiki: Reiki translates as spiritually guided energy and is very similar to the concept of prana in yoga. Reiki is a Japanese healing technique that invites the whole body, physical and energetic, to move towards balance. A reiki session helps ease stress and tension which supports the body's natural capacity to heal on all levels; physical, mental, and emotional.

During a typical session, you will lay on Allison's massage table fully clothed. The practitioner is working to invite the healing energy of reiki into the client's physical body and energetic body. A variety of hand placements will be used and the touch is gentle.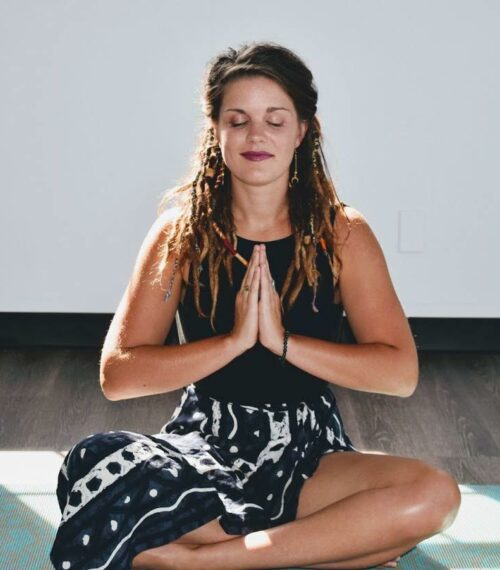 Amy Brown
Amy Brown, is an Usui Reiki Master & Teacher who was trained at The Healing Arts Center of St.Louis.
She will be joining our Healing Village to share her knowledge & experience with pranic healing, pranic crystal healing, reiki healing, & massage therapy.
She commits her free time to the discipline of self care in the form of yoga, breathwork, and is currently studying the 10 etheric bodies of Kundalini. Find Amy's Healing Hogan for:
• Massage Therapy
• Pranic Healing
• Pranic Crystal Healing
• Reiki Healing
Thomdawg Music
It was during Thomdawg's years of road touring with the Flea Bitten Dawgs that he discovered his other passion of hand-making percussion instruments. He's been playing and making hand drums and shakers ever since.
He starts with collected wood pieces, air dries and saws them to the necessary sizes; then crafts elegant shakers, bongos, handdrums and kazoos from the beautiful wood.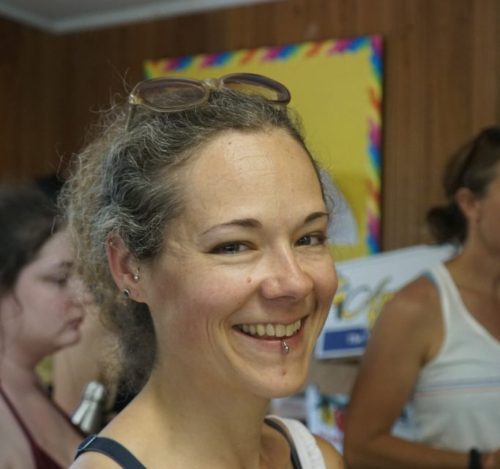 Meredith Trewolla
Trewolla's Elements line features loops, links and knots with graceful lines and powerful forms, all inspired by the elements. The elements featured in this collection are Earth, Air, Water, Fire, Aether, Solar, and Lunar. Don your jewelry, and embody the elements!