Accomplice Yoga FEB 15
February 15 @ 7:00 pm

-

8:30 pm
by
Debby Siegel & Candace Glass
Friday, February 15 • 7-8:30pm
Who's Your Ride or Die?
Valentine's Weekend Yoga
Partner Play Workshop at Southtown Yoga
---
While Valentine's Day might tend toward those involved at a physical level (and we applaud them too) but let's agree that it doesn't have to be only about couples in a sexually bonded relationship. We all have that Thelma to our Louise, that Ethel or Ricky to our Lucy. That person might be your lover, or not. So this Valentine's weekend, why not try out a partner-based experience designed to enhance intimacy of all types. Bring your "ride or die" to Accomplice Yoga led by Candace Glass and Debby Siegel at Southtown Yoga Friday, February 15, 7-8:30pm and experience a 90-minute yoga event where we'll indulge in some cacao treats, practice some partner massaging, yoga and stretching, eye gaze and finish with a candle light meditation. You find and bring that human who you just know would erase your hard drive should you need it! Let's celebrate intimacy of all kinds. This 90-minute experience is $20/person, and you'll register as a duo. Bring a yoga mat if you have one. If not, we have extras. We'll raid the prop closet and be certain to offer many cozy, happy moments in our playful time together.
---
Wellness News
…OUT OF MY YOGA FABRIC So you rented a yoga towel for class and when you were down-dogging you noted a slightly pungent aroma wafting from its surface. You try to place the smell and decide it's reminiscent of your boyfriend's (insert sport) jock and uniform stench. Now how are you supposed to focus on the zen quality of the teacher's voice, when your nostril hairs are being fried off? How can you be expected to draw your attention to…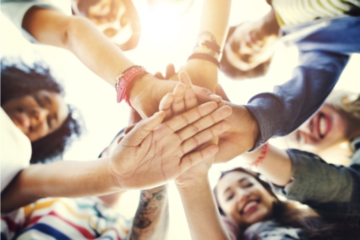 Ogayay in Pig Latin, the word yoga has Indo-European roots.  Many yogis learn that the word yoga is translated from the Sanskrit word yuj or yug, which means "to yoke." But did you know it has its root word in common with other words like: jugular, conjugal and zygote?  These are all derived from yug as well. So yug means "to yoke." And then Yug became jugum (yoke) in Latin, and, because the collarbone is shaped like a small yoke,…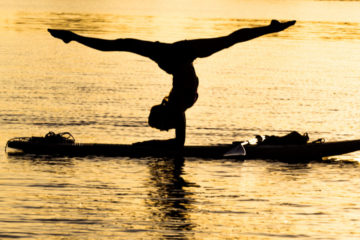 The mountain ranges surrounding the Valley of the Sun called to him in the early 80s. Those hills held possibility. A lifelong hobbiest, Dad spent my tweenish years prospecting for gold in the foothills of Arizona. Trekking to n'er before trampled soils to dig in, exploit, strike it rich. Perhaps this is where my inner explorer got nourished. Building campfires in back country spaces few had ever encountered; this forging of new paths got embedded into my soul. Human beings…
Newsletter
Sign up for news about wellness events, recipes and stuff
Details
Date:

February 15

Time:

7:00 pm - 8:30 pm
Venue
Southtown Yoga

1419 Carroll St.




Saint Louis

,

MO

63104

United States

+ Google Map

Phone:

(314) 669-4190

Website: