Northern AZ Yoga & Hiking Retreat
March 20-24, 2022
RESERVATIONS
4 nights / 5 days
You will move and be moved through unique and powerful connections to nature, exhilarating adventures, invigorating and deeply relaxing yoga and the feelings of awe and wonder again and again at the sacred landscape of northern AZ. This four night retreat includes options of snow skiing, gondola rides, hiking, day trips to Grand Canyon and Sedona, twice daily yoga, and includes six plant-based meals – all for as little as $500. (skiing fees extra. transportation not included.)
Learn more
Yoga Classes
Move your body with celebration each day as Debby Siegel, 500 ERYT guides creative morning flows, restful evening practices and well-being centered workshops. Ciara Brewer, RYT, will be cradling your mind-body connection with her vinyasa classes with options to ramp it up or slow it down. Amanda, a conduit of divine love, will be enhancing our energy fields in this sacred space with reiki offerings throughout the retreat.
Excursions
We have 3 day trips offered, one to the Grand Canyon, one to Sedona, and a ski or gondola day at Snowbowl.  You will also have gaps in the schedule for leisure and play. 
Itinerary
(subject to edits)
SUN MAR 20
Arrive
4p Check-in
5-5:30 Meet your spring break family (in yoga studio space)
6p – Dinner at Home
7 – 7:45 Opening Ceremony / Orientation
8 – 9:30p Vin / Yin Yoga for Travelers (Debby & Ciara)
MON MAR 21
8-9:30a Morning Yoga + Journaling Workshop (Debby)
10a-11a Brunch at Home
11:30-4:30p Ski or Gondola Ride at Snowbowl
Dinner on your own
7-8p Reiki Restore (Restorative Yoga with Reiki) Debby & Amanda
8:30-9:15p Fire show by Casey
10p We must be indoors by 10pm
TUE MAR 22
8-9a Morning Vinyasa Yoga with Ciara
10a-11a Brunch at Home
11:30 board transportation for Grand Canyon
12-6p Grand Canyon (Road Trip snacks included)
6:30-7:30p Dinner at Home
8-9p Restorative Yin & Sound bath with Debby & Casey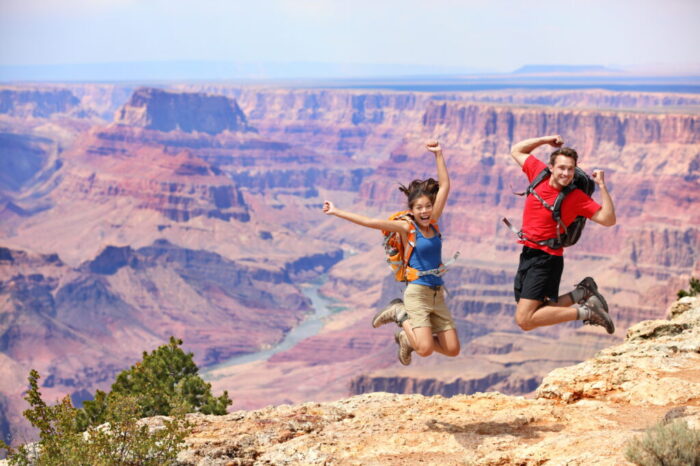 WED MAR 23
8:30-9:30a Vinyasa Slow Flow with Ciara
9:45a-10:45a Brunch
11-5p hike or e-bike + some metaphysical group experience in Sedona (Amanda, Ciara)
Dinner on your own (reservation for 10 at Spoke & Wheel Tavern)
8:30-9:30 Restorative Yoga therapy with tennis balls (Debby)
THU MAR 24
6:24a Sunrise Meditation + Tea Ceremony (Debby, Ciara, Amanda, Dena)
8am closing circle – tribal sharing
9-10a breakfast
11a checkout
Transportation
We have secured passenger van(s) and have our adventure guide arriving from the Valley of the Sun, so the transport from/to the Phoenix airport and to the excursions can be included for a nominal fee of $123 each!
– – – – – – – – – – – – – – –
"True belonging is a spiritual practice and it's about the ability to find sacredness in both being a part of something bigger but also the courage to stand alone" 
~ Dr Brene Brown
Our Home: 5000+ square feet / 2 floors / 7 bedrooms / 3.5 bathroms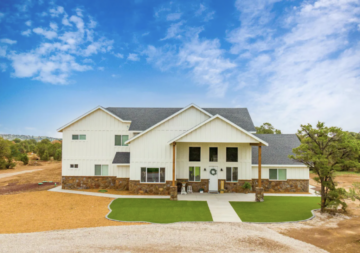 Sleeps up to 38
We are maxing at 25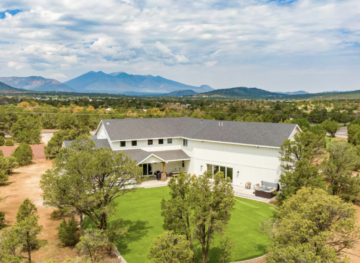 San Diego Mountain View
Near Snowbowl Ski Mountain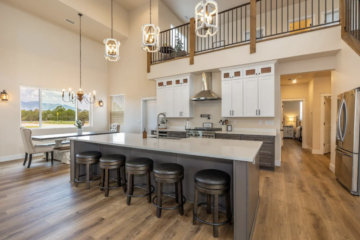 Kitchen / Dining
Six Meals Included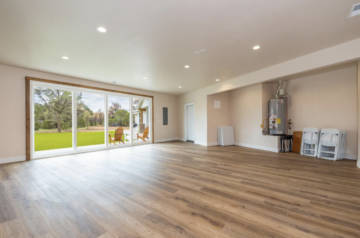 Private Yoga Room
Lower Level where we'll practice 2xdaily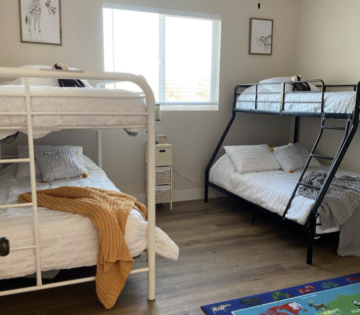 Bunk Room Main Floor
Affordable Lodging Options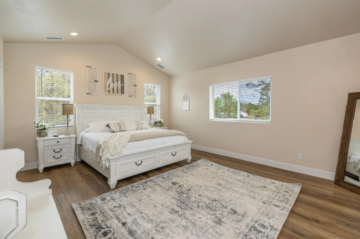 King Rooms to Roll Aways
2 story home filled w/bedrooms and nooks to crash The 2 year old, over 5,000 square foot home will be our sanctuary. It offers seven bedrooms, 3.5 baths, a fully appointed kitchen with service and sleep space for almost 40 people (we are limiting it to 25), a sizable private yoga studio space, Wi-Fi, smart TVs, hot tub, 1.5 acres of property, and breathtaking mountain views. The home's 2nd floor game room is equipped with air hockey, foosball, shuffleboard, basketball arcade, ping pong, indoor golf practice and a variety of board games. You can relax in several of the quiet areas of the home, gather in the 7 person hot tub, or hang around one of the fire pits outside. Plenty of parking and just a short drive into Flagstaff for any necessities.
Pricing
King Room
Private room, shares a bath, double occupancy, 3 king rooms available, 1 on first floor, 2 on second floor – $1450 ($725 each if shared).
RESERVATIONS
Bunk / Single Bed
One of the beds in 3 bunks (6 beds) in same room on the first floor, or the one twin in this room, shares a bathroom – $625
RESERVATIONS
Shared Space
Roll away trundle bed in large room on 2nd floor (12 available) – $525 or pull out sofa, loft 2nd fl (2 sofas avail), shares bath – $500
RESERVATIONS
Facilitators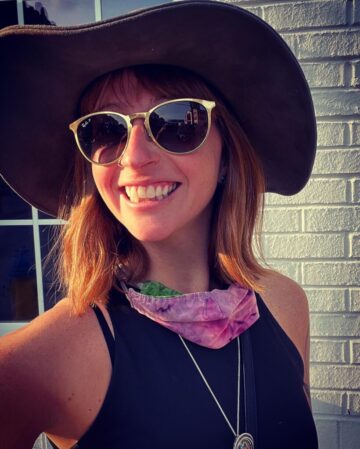 Dena Haun, Chef
With a masters in Recreation, Dena has spent the majority of her professional career organizing events & festivals, leading wilderness expeditions, and managing a full time kitchen. She is a current ServSafe Manager and Wilderness First Responder.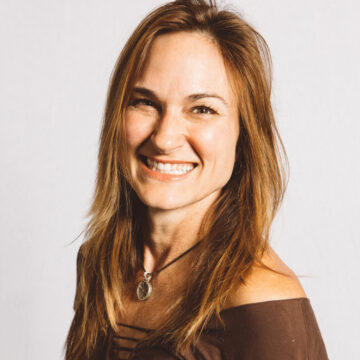 Naturally playful with a centering demeanor, Debby inspires students through creative one-of-a-kind opportunities to inquire more about themselves with a childlike sense of wonder. Connecting becomes an automatic biproduct. Debby intends to spend this one wild and precious life oscillating glee and connecting others. Join her on a mat and hike in her home state of Arizona this spring!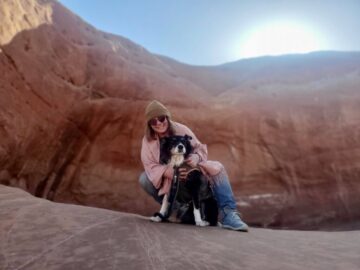 Ciara Brewer
Ciara Brewer is an adventurous soul with one of those magnetic personalities. This amazing yoga teacher, writer, and passionate creatrix who spent a good portion of 2020 overlanding in the southwest, will be teaching and supporting the yoga classes.
Transform your body, soul, and life with a retreat in Northern AZ