MANIFEST STATION: MUSIC & YOGA FESTIVAL
SEPTEMBER 24-26, 2021
Camp Taum Sauk, Lesterville, MO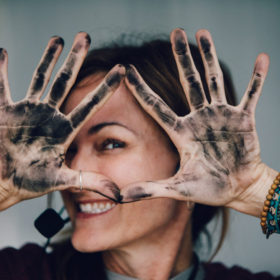 Debby Siegel
Earthing Yoga
Slit Weave Design


A co-founder of this and many festivals and retreats, Debby has intentions of connecting humans to being. She oscillates out the love vibes that help us all connect to others and our Selves on yoga mats, rocks, paddleboards or any surface on which one might breathe. Join her for Earthing Yoga where we'll ground into this six sextillion metric ton battery hurling through space together, pulsating with the energy flowing through and emanating from the surface of Earth. Or find that t-shirt you want to slit weave into a new look in her Slit Weave Design offering. Debby believes in six impossible things before brunch and that through yoga, mindfulness, health, adventure, the outdoors, family, friendships and gratitude, we all progress.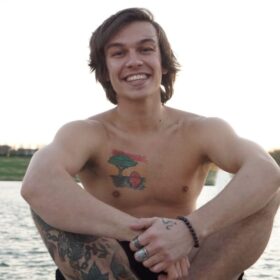 Tim DeWitt
Movement + Sound Journey
Soundbath
Yoga Breathing Demystified
Tim is a fitness and health enthusiast whose smile beams from his being and draws you in. At a young age, Tim found the path of alternative therapies, working with the mind, emotions, and energetics of an individual.  These interests led him into his journey with yoga, asana, and the physical body. He earned his RYT 200hr with Yoga Six and later his 500 in Bali. He is now leading teacher training this year at Life Time Frontenac, where he is always working to absorb and share new information of the body, mind, and heart.
Christine Kick
Acro Yoga
Campfire Sound Sessions
Christine Kick makes it a priority to live a life filled with adventure and joy!
Becoming an AcroYoga (AYI) certified instructor 6 years after first falling in love with the partner flying practice, Christine teaches fun, explorative classes that combine acrobatics with therapeutics, showing others how to find strength and cultivate a greater sensitivity.
In addition to leading teacher trainings and teaching yoga, Christine has studied thai massage and Reiki and has a growing healing arts practice.  She is grateful to be living her dream and fulfilling her mission to inspire others to be themselves, spread love, and to remember to smell the roses.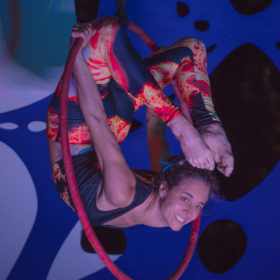 Laura Lockton
Aerial Silks
ReKinection
Laura Lockton is the founder of ReKinection.  She brings aerial and flow arts – meditative body movement modalities that are beneficial for the body, mind, emotions and spirit – to Manifest Station Vol 4. 
The ReKinective performers share the joy, empowerment and balance that they have experienced by providing opportunities for participants of all ages to try out lyra, hammock and aerial yoga AND to join in the ReKinective Experience show! We'll move our bodies, challenge ourselves, learn how much we're capable of and have fun together.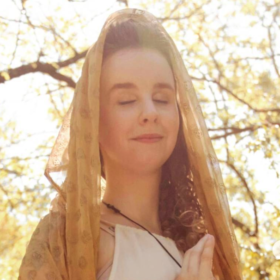 Wind Song
Sacred Sexuality,
Music & Mantra
Wind Song is a recording artist and sound healer from Dallas, TX. Combining performance and activism, she aims to make a difference in her community through fundraising and service to others. In addition to public performances including traditional mantra woven through a multi-instrumental soundscape of Reiki infused lyrics, harmony and vocals. As a survivor of human trafficking, Wind Song also donates 11% of each album sale to helping women and children like herself recover and rebuild.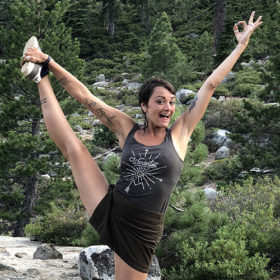 Lisette Cheresson
Journal + Flow: A Full-Body Journey
A Conversation with Self: Vinyasa Flow
Lisette is a writer, yoga teacher, and content strategist focused on growing brands in sustainability, wellness, and women's empowerment. She's the co-author of The Yoga Almanac, a book Elena Brower called "an indispensable compendium… to developing a practice of clarity, presence, and alignment with integrity." Lisette completed her 200-hour training in Brooklyn and her Reiki attunement in India, and has made short films with leaders such as Eddie Stern, Eoin Finn, and Chelsey Korus. She's taught at Wanderlust Festival, and this is her third Manifest Station. She joins us from her home in the Hudson Valley, NY.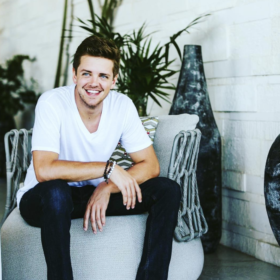 Kevin Wathey
Cultivate your CORE,
Meditation for Beginners
Through Anatomy, Physiology, and Breath and Movement classes at ASU, Kevin Wathey's affinity for the foundations of yoga began. It was later in Bali, on an acting gig that Kevin deepened his understandings of yoga and adopted it as his lifestyle. His RYT in hand, Kevin is now guiding yoga in Phoenix, AZ at Life Time Fitness and TruFusion. You can also find class with Kevin online through his website Synchronicity Yoga. Kevin hopes to share the positivity that yoga brought to his life with us once again this year at Manifest Station Five through his Cultivate your CORE and Meditation for Beginners class offerings.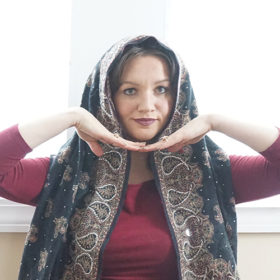 Kelsey Kaleta
Glow Yoga
Buti Yoga
Chakra Meditation
Kelsey Kaleta is a Yogini, Belly Dancer, Hoop Dancer, Butisatva and Hair/ Makeup artist that resides in St. Louis, MO. She performs belly dance, hoop dance, and is a body art model for concerts, festivals, and private events. Kelsey teaches a variety of yoga and dance classes in the Midwest. Her goal is to support women and men to connect to their inner guide through body and mind connection. Kelsey strives to provide a safe and supported non-judgmental environment for students to come as you are move freely.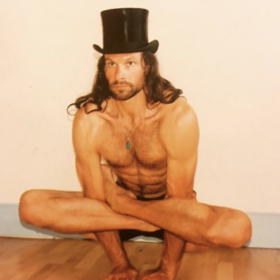 Andrew Eppler 
Ashtanga
The Doors of Perception 
Thai Massage Workshop


Andrew Eppler has been practicing Ashtanga Vinyasa yoga for over 3 decades. He is the director of Ashtanga Yoga Studio in OK and is binging his Mysore Yoga Traditions film to Manifest Station Five. Andrew has spent many years studying the philosophy of the Nathamuni Sampradaya tradition that Sri Krishnamacharya belonged to. With the help and support of senior Sanskrit professors in Mysore, Andrew has developed an approach to teaching physical postures that fits the modern paradigm.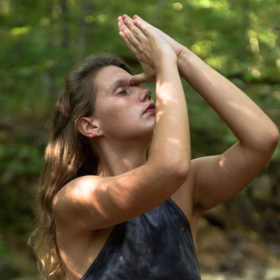 Kennedy Rawlings
Find Your Bliss Yoga
Mindful Vinyasa
Devine Sutras
A 200 RYT, nature enthusiast, healer, writer, vegan, and deep thinker, Kennedy started her yoga journey at the age of 19 in a very lost state. She quickly realized how powerful the ancient practice of yoga truly was as it completely transformed her life. Coming from a dark, scary place she turned her path completely around with the help of Yoga, and she knew she had to share it with everyone she could. Kennedy focuses these days on a nature, yoga and healing program for at risk juvenile delinquents.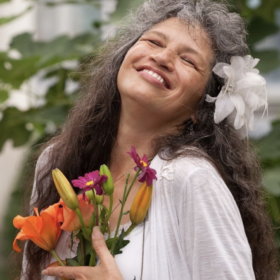 Born into a tradition of Hawaiian hula, Pooki Lee carries the spirit of Aloha and the ancient art of the Hawaiian hula deep within her being. Having danced since she was a baby she was imparted with the unspoken wisdom that is hula. Under the instruction of her grandmother and mother she learned how to connect with this sacred knowledge. It is her passion to share this ancient wisdom with all who are called. Pooki is committed to inspiring love, connection and aloha with everyone she meets and is excited to be sharing this with all of you at Manifest Station Five!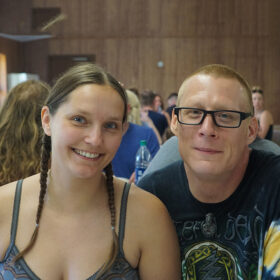 Melissa and Michael 
Hike + Community Nature Mandalas
Melissa and Michael are veterans at Manifest Station. This couple brings their sweet energy and vibes into the surrounding woods of MO on hikes regularly. They began building nature mandalas on these hikes recently and it is a magical thing. Find them and wander as you wonder.