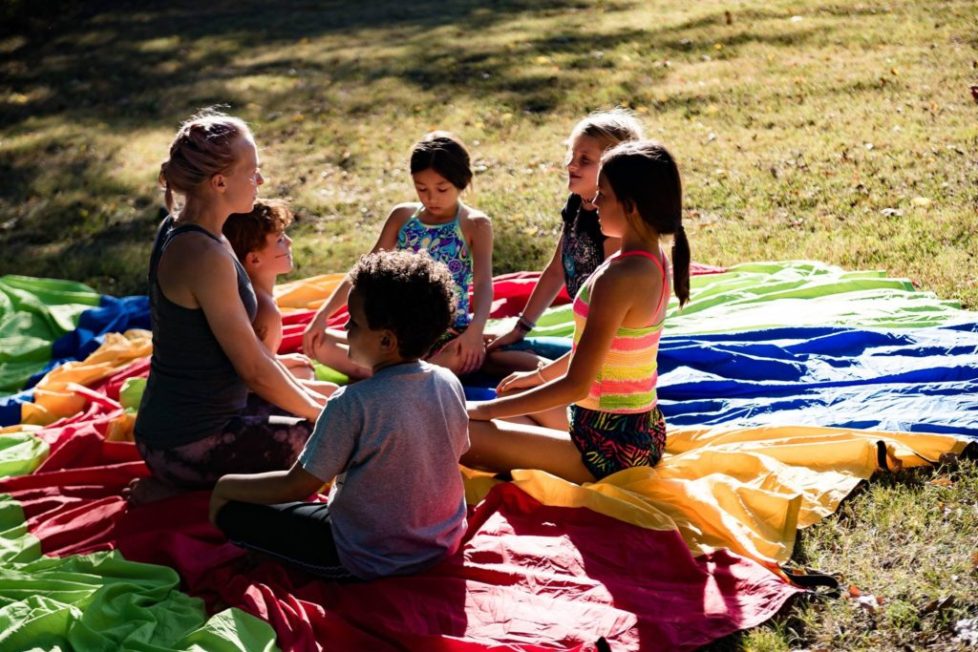 Manifest Station: Music & Yoga at Camp Taum Sauk in Lesterville, MO hosts all ages. If you wish to bring your family, do so! Early registration until March 30 = $108-$123 per person 4-99 years old and covers 2 nights accommodations, 4 plant-based meals, live music, yoga, aerial skills, hooping, acro yoga, plant hikes, canoeing, zip lining, huge swing, disc golf, archery, river access, and all the kids' activities. If you want to bring kids to acro, please feel free. Many of the kids activity sessions overlap with adult classes to help accommodate moms & dads.
Check the schedule for locations / times.
Kids' Activities
Aerial / Circus Skills: Kids will have the opportunity to try out some aerial skills with ReKinection, a troupe of performers who are bringing their circus rig from Kansas City.
Crafts: Kids can create upcycled music shakers, tie dyes, friendship bracelets, and more at the Kids crafting barn.
Games: There will be kids board games in the dining hall. Kids are welcome to play them at any time over the weekend provided they return them to the shelf once they're through.
Parade: Watch for Lucy the Clown leading a parade at this family-friendly vacation in Southern Missouri.
Yoga: Kids Yoga classes led by Abi Feil in the craft center, pavilion and nature center. Abi will skillfully guide children through yoga poses and breathing that help them relax and recharge, find their center, and foster a sense of connection and wonder to the world around them. This class is offered opposite other adult yoga class so that parents can center and recharge at the same time.
SATURDAY
10:25a – 11:10a Kids craft activity in Craft Center
11:15a – 12n Secret Handshake workshop with Abi
2:00-2:45p Human Mandala Class with Abi 
3-3:45p Kids activity (hooping, yoga, dance, art, storytime) with Abi
SUNDAY
9-10a Kids Circus Skills by ReKinection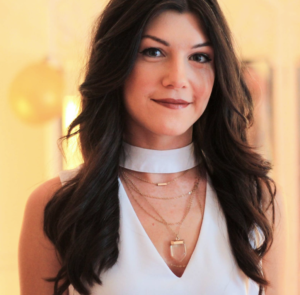 Abi Feil
Abi
Feil is a yoga teacher, therapist, reiki healer and creative professional living in the greater St. Louis area.  She combines her knowledge and training in yoga and reiki with her experience in marketing, design, wellness, and her energetic gifts, to work with her clients. 
Locally, 
Abi
 offers yoga therapy as a PRYT student practitioner, workshops for adults and children, and yoga classes. 
Abi
will be coordinating the kids programs at Manifest Station Five May 1-3, 2020 at Camp Taum Sauk.