PEDAL PADDLE
CYCLE CENTER 
Creve Coeur Lake 

July 24 • 5:30-8pm
Cycle the perimeter of Creve Coeur Lake plus some for a 10 mile ride
SUP Yoga class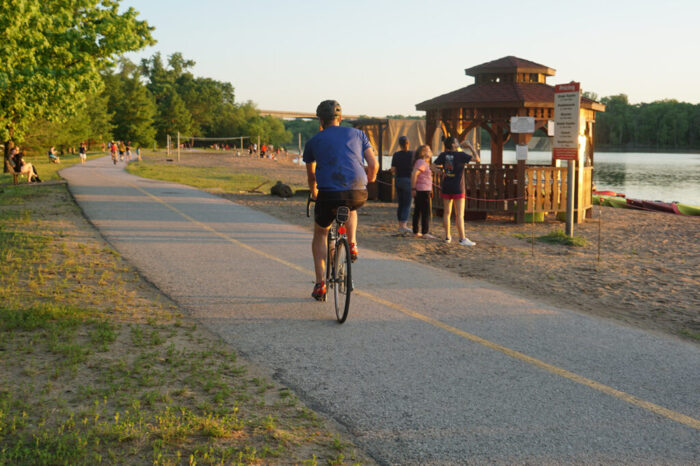 CYCLING
We will begin our outdoor adventure with a 10 mile bike ride that includes the perimeter of Creve Coeur Lake. 5.7 miles of the ride is along the park's paved walking and cycling trail. Terrain Magazine will guide us as we pass the lake's drip stream waterfall, spot water birds lurking in the foliage beneath the Page Avenue bridge and get a look at wetlands adjacent to the lake and Creve Coeur Creek.
CENTERING
We'll park our bikes, helmets and shoes and head out on paddleboards to balance out our minds and bodies with SUP (Stand Up Paddleboard) Yoga. Tethered to a moor line, we will breathe in the fresh air and move and stretch our bodies to the sounds of mother nature.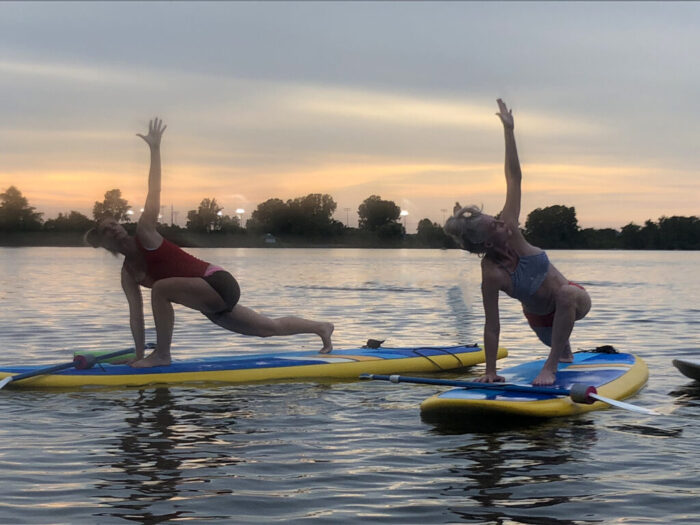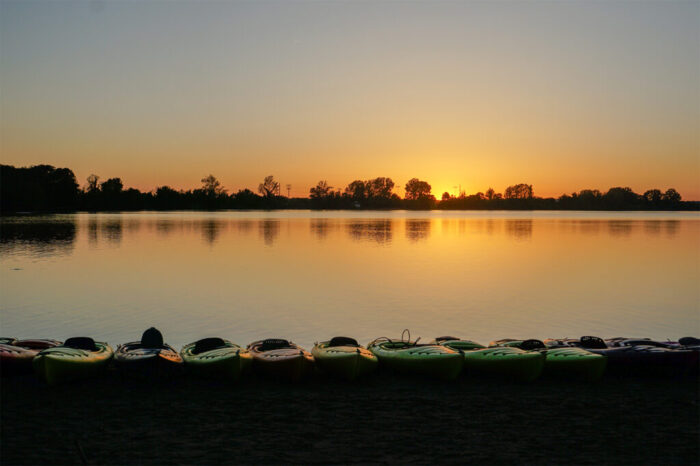 SUNSET REFRESHMENTS
Cap off the night's event lakeside with friends. Refreshments provided by Terrain Magazine and Karuna.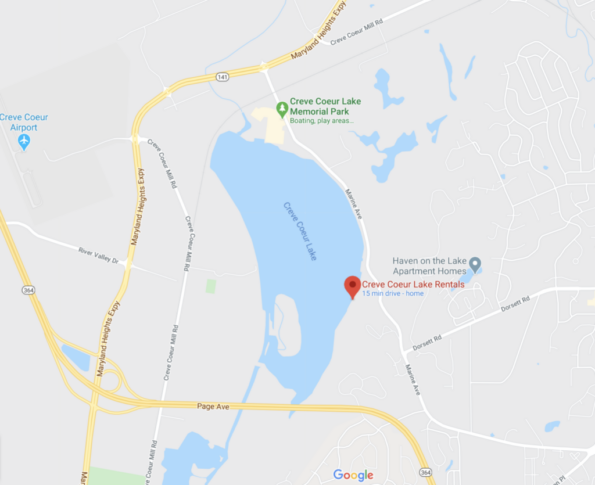 Carpool if you're able.
Bring:
a bike, helmet, sunscreen, mask (for times when we're unable to socially distance), towel and maybe dry clothes for after, and your laugh