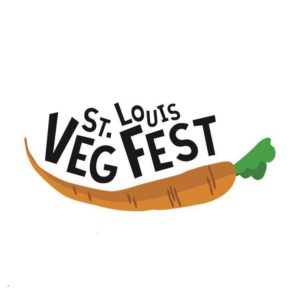 St. Louis VegFest
Sunday, October 13, 2019
The St. Louis Animal Rights Team (START) is delighted to present the Second Annual St. Louis VegFest on August 4 in Forest Park! This festival is a one-day event that champions the ethical, health, and environmental benefits of a plant-based lifestyle. It's been estimated that 140,000 vegetarians and vegans live in the greater St. Louis area. Whether you're plant-based or not, please gather with us in Forest Park, winner in the Best City Park category of USA Today's 10Best Readers' Choice travel awards, this August 4. You'll learn from many area residents more about healthy, compassionate and sustainable living. 
This fun, eclectic, family-friendly, free event will feature inspirational speakers, musical performers, cruelty-free merchandise, and delicious plant-based food. 
And there will be free yoga 11:30a-12:30p & again 1-2pm. The all levels classes are on the lawn.
The festival is Sunday, October 13 at The World's Fair Pavilion in Forest Park, from 11:00 am-5:00 pm. 
St. Louis VegFest
Sunday, October 13, 2019
11:00am – 5:00pm
The World's Fair Pavilion
Forest Park, St. Louis, MO
Plant-Based Yoga: 11a-12n & 1-2p
All Levels Yoga Classes
by Debby Siegel
11:30a-12:30p
Plant Based Yoga by Debby
1:00-2:00p
Plant-Based Yoga by Debby
Facebook
Instagram
Website