DEEP STRETCH / RESTORE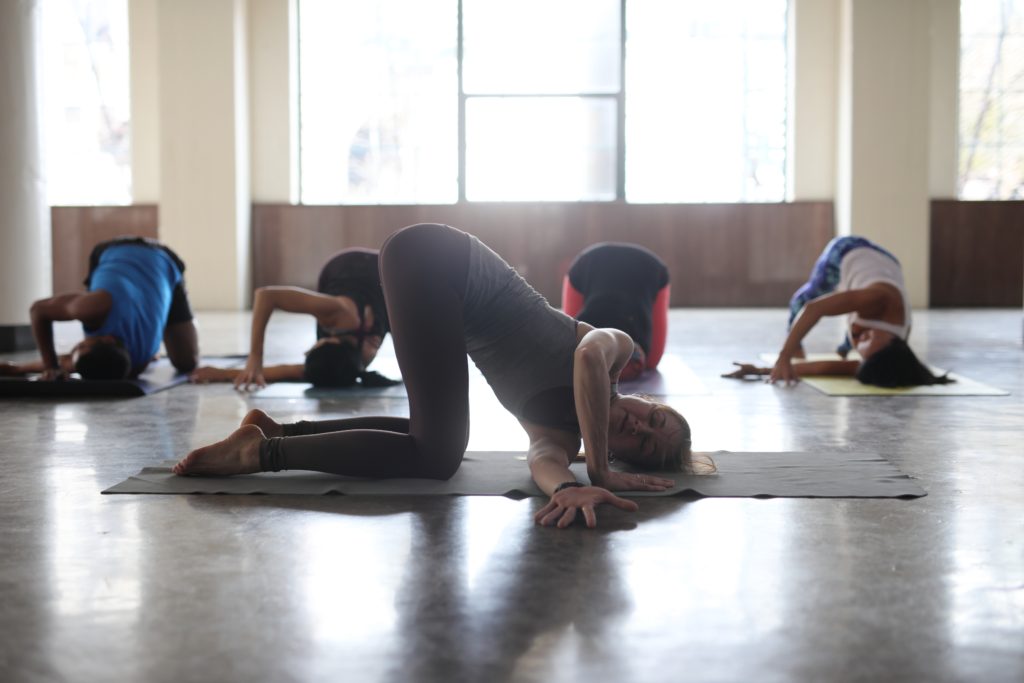 Deep Stretch / Restore is an active stretching class that targets primary muscle groups surrounding the hips, hamstrings and upper back. Living in a forward facing, seated world, these areas tend to be tight for everyone. Tight muscles can cause imbalance and pull the body out of alignment. This class begins with warm-up movements to build heat and prepare the muscles for stretching. MANY poses are done on the floor and held for 1-2 minutes. Holding poses for longer periods of time and focusing on breath gives the body time to fully relax and open.
Deep Stretch / Restore is an accessible class that everyone needs – athletes, advanced practitioners, weekend warriors, first time yoga students and everyone in between. Focused stretching allows muscles to relax and lengthen, which puts less strain on the skeletal system and reduces tension throughout the body. Students who take this class regularly report fewer injuries and improved sleep.
Restore is a great class for first time yoga students. Neither experience nor flexibility are required, just an open mind and a willingness to have fun while trying something new.
Post June 15 Covid-19 Updates:
Let's move & breathe together safely in this post quarantine time. YogaSix Des Peres is enacting all the protocols suggested by St. Louis County. Class sizes will be extremely limited and mat markers used to indicate a space for you to maintain a six foot distance in class. The room is cleaned thoroughly between classes. Masks are not mandatory, but if you wish to practice in a mask feel free to do so. You must provide your own mat and any props you wish to use. No blocks, straps or bolsters will be made available until further notice. And hands-on assists will not be offered during this time as well.